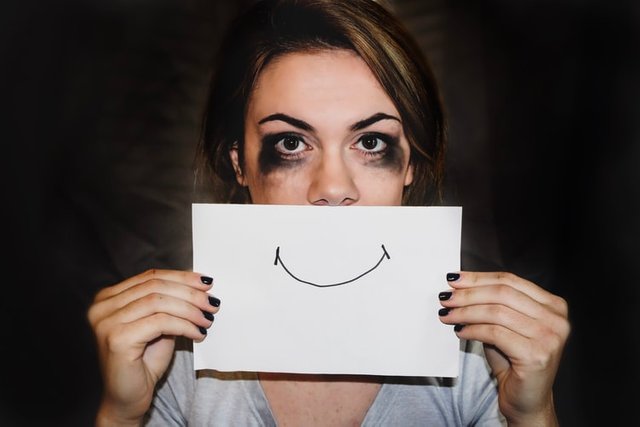 Weekly Gardner published an article in a survey entitled 'Depressive Infectious Diseases', which stated, "..... Depression is the most devastating mental illness in America, the world of the twentieth century. Many times more people in the world die unintentionally and accidentally than die unintentionally and die before they die - and they are a desperate class. More than seven and a half million people in the United States are crippled, crippled, crippled, crippled, or more or less disabled every year due to various misfortunes and accidents. Whatever the reason, more people have been found to be crippled by self-harm due to depression. And the news is that almost all of the seven and a half million people with visible disabilities are cured by physical therapy, but not even one percent of these patients with mental depression are treated properly.
Frustration is more damaging than an accident. The reason is that lame people are seen to be working, struggling for life while the depressed people are completely broken and in that case all their limbs are paralyzed. Look at the example of what frustration does to people
First of all, it makes you effortless.

They are human, they cannot see the good side of the earth.

Only faults and defects in all people and things Looking out

Bring the gaze downwards, that is, towards the trivial and the insignificant.

publicly about life, the earth and all animals or Secretly having bad ideas.

Public welfare mind dies.

Submerges life in a strong current of desolation.

is deviated from the norm.

becomes antisocial.

Inside, nurtures bizarre and uncertain aggression.

is misguided.

When it comes to crime, it is not uncommon to commit a crime easily.

Righteous people also become ungodly and atheists.

Anger, malice and flawed nature are obtained

Begin to see simple things curved.

suffers from insomnia.

may go mad.

is seen to be bygrown.

Inflammation, inflammation, fire retardation and liver disease.

The digestive capacity of the stomach decreases.

Alpotei disease.

are arrogant, suicide is not strange for them.

He is in turmoil in his family and career and creates unrest.

Bizarre behavior and inclination towards decoration. In difficult situations, it can become extremely addictive.

Suicidal tendencies can take extreme forms.

may rush into destructive work.

The sense of justice decreases. Others may be punished for minor offenses.

Became a believer in ghost theory, love theory and astrology.

loses the attractiveness of appearance and becomes impersonal.

May suffer from diarrhea and ulcers.
In addition, many types of downward spirals began to appear among the depressed. Isn't it hard to believe the above words? But those are not my tha. Alfred Dogger, the chief physician of the human patient in New York, told me this and gave many examples. I assume, of course, that the above is true. Take what you think. At least there is no objection to the fact that depression is one of the main causes of human degradation and people suffering from depression do great harm to themselves and the people around them. Because of this, it is a complex human infectious disorder. Its attacks have been seen to spread gradually to each class and tribe.
Thanks everyone visiting my blog stay safe