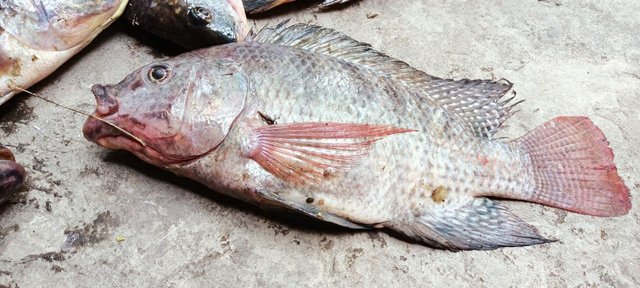 Assalamu Alaikum friends. How are you all? Hope you are all well and safe. Alhamdulillah we are all well. But I'm a little worried. We don't know what will happen if the coronavirus grows here day by day. Everyone will pray for us and our country. Since all of us have started Ramadan, I woke up at 3.00 tonight. We organize sahri eating and we all eat sahri. Then when the call to prayer is made, I pray. I recite the Qur'an a little after the prayers. Then sleep a little.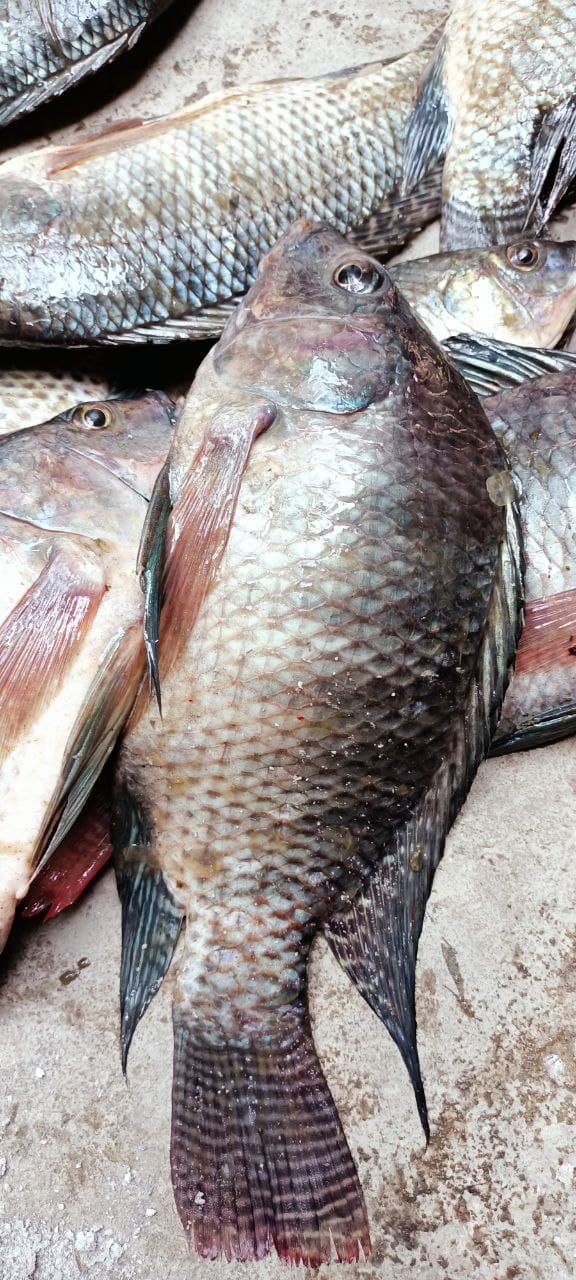 My mother-in-law called me while I was asleep. Because we will catch fish from the pond of our house. At first I was very upset but later I enjoyed it. I see how everyone is fishing with nets. Alhamdulillah there were lots of fish in the pond. We catch a lot of fish. Bring the fish home.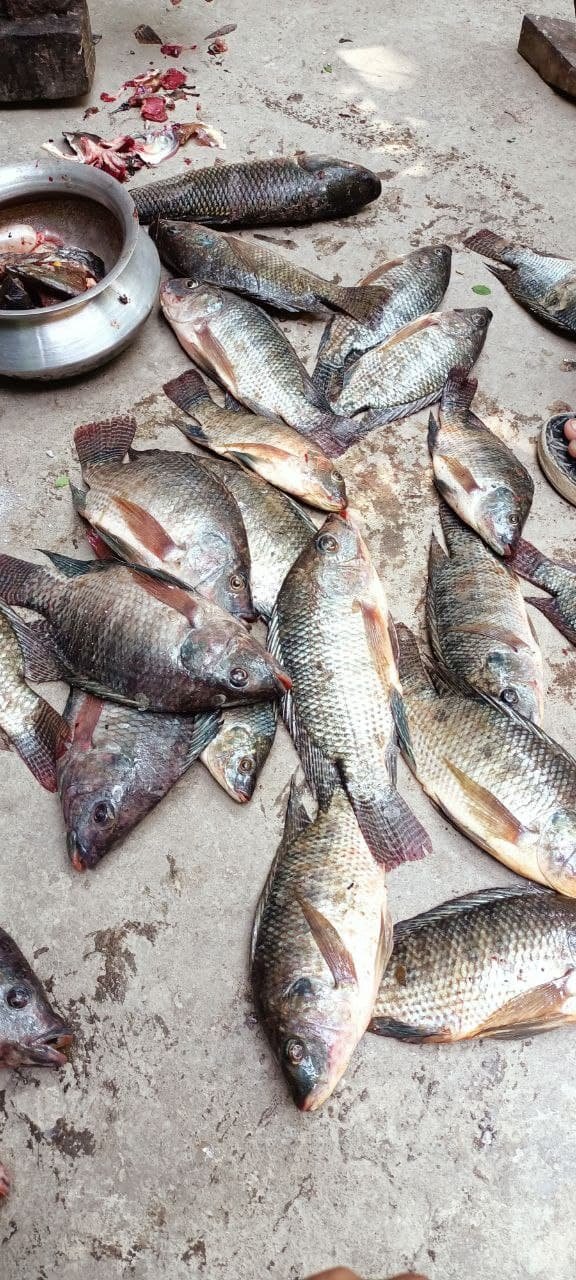 After bringing fish home, we give fish to some of our relatives. Then me and my mother-in-law cut the fish. When the fish is cut, I clean it well. I clean the fish well, put some freeze and take some for cooking.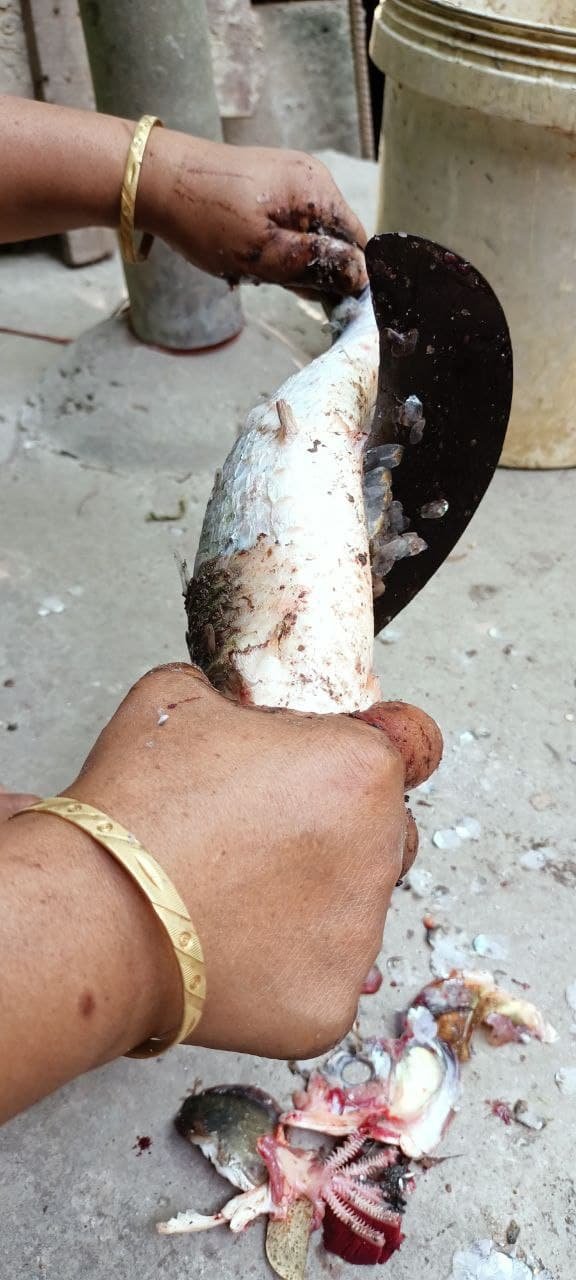 Although I don't like to eat fish. But because fish has a lot of vitamins and protein, fish is very beneficial for our health. Most of the fish we get today are tilapia.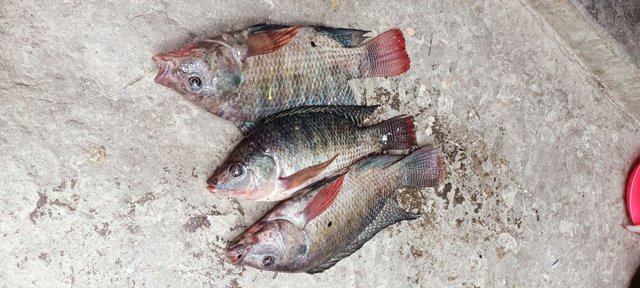 There are many benefits and nutritional value of tilapia fish. One of our most familiar fish is the tilapia. Tilapia is a favorite of many as it is a little cheaper. Although not my very favorite. This fish is eaten in different ways as the tilapia fish has less cut. This fish is used for cooking, just frying, roasting, making tachara fish skewers.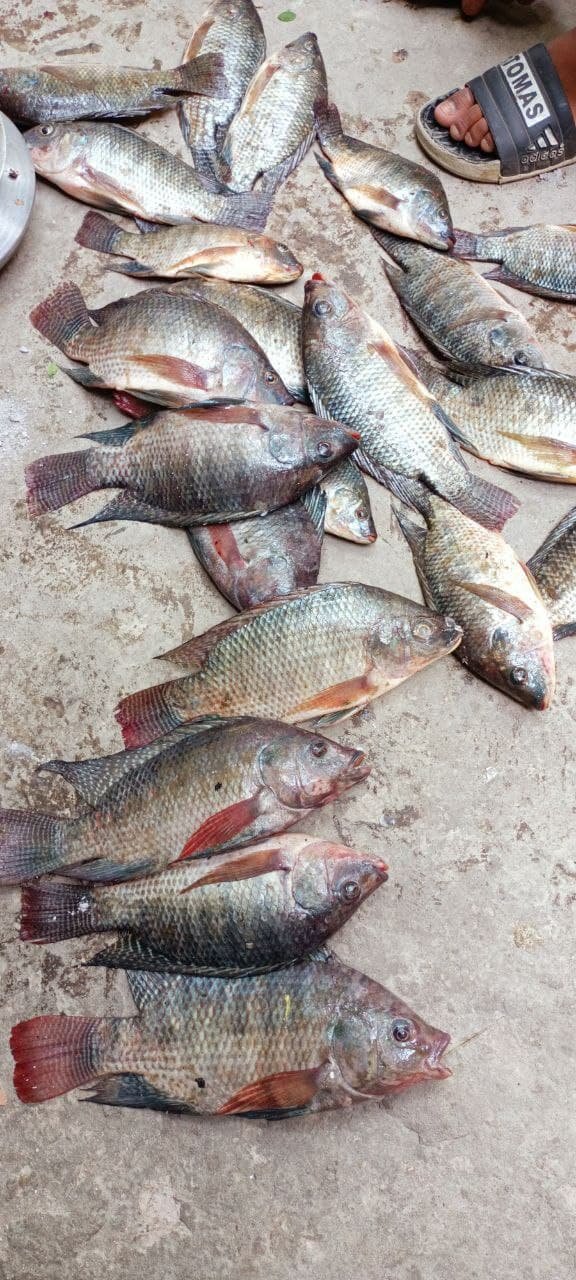 Tilapia fish is a good source of protein. From these fish we can collect sufficient amount of protein. Many of us have the misconception that tilapia fish is not good for health. It is not right that this fish is good for health. Studied tilapia in America. And it's on Chinese tilapia farming. China the world's largest tilapia farm. And from here more fish are exported to America.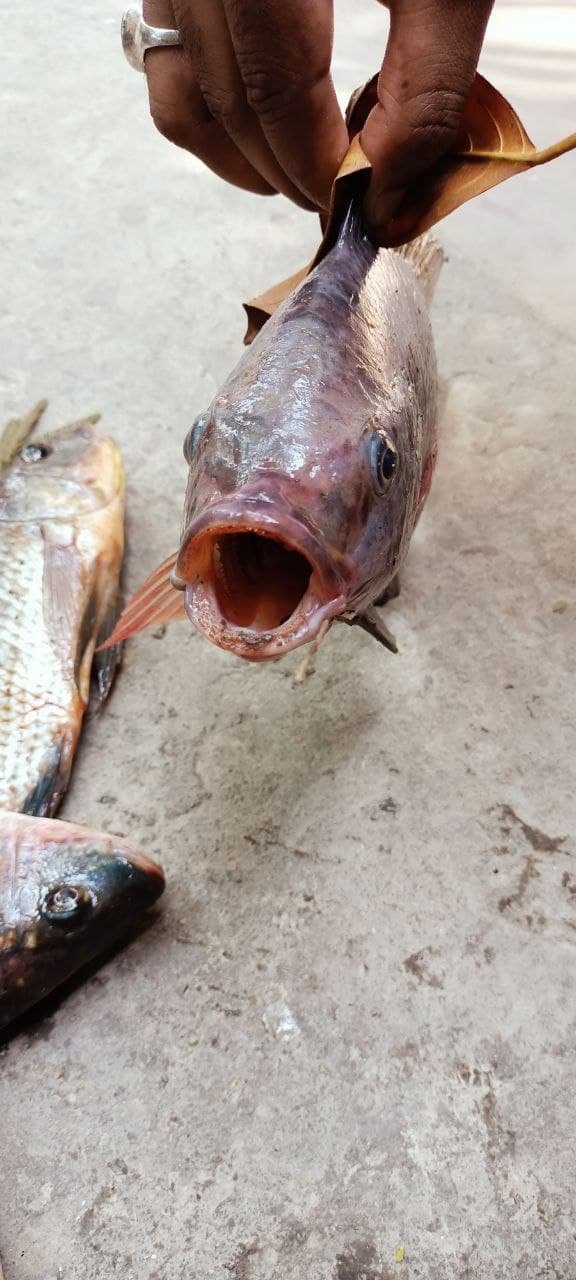 But in our country fish is farmed in its own ponds and farms. So tilapia fish is healthy for this country. It contains many nutrients including potassium, calories, phosphorus, selenium, vitamin B-12. This fish is farmed in about 135 countries of the world. Fisheries and Livestock Secretary. Maksudul Hasan Khan said, 'There is no health problem or risk in eating tilapia produced in Bangladesh. However, our country's tilapia fish does not contain any toxic chemicals. And it is 100% safe for health and rich in nutrients. So the people of Bangladesh can eat tilapia fish without fear. Tilapia fish have more omega 6 fatty acids than omega 3. Which is beneficial for health.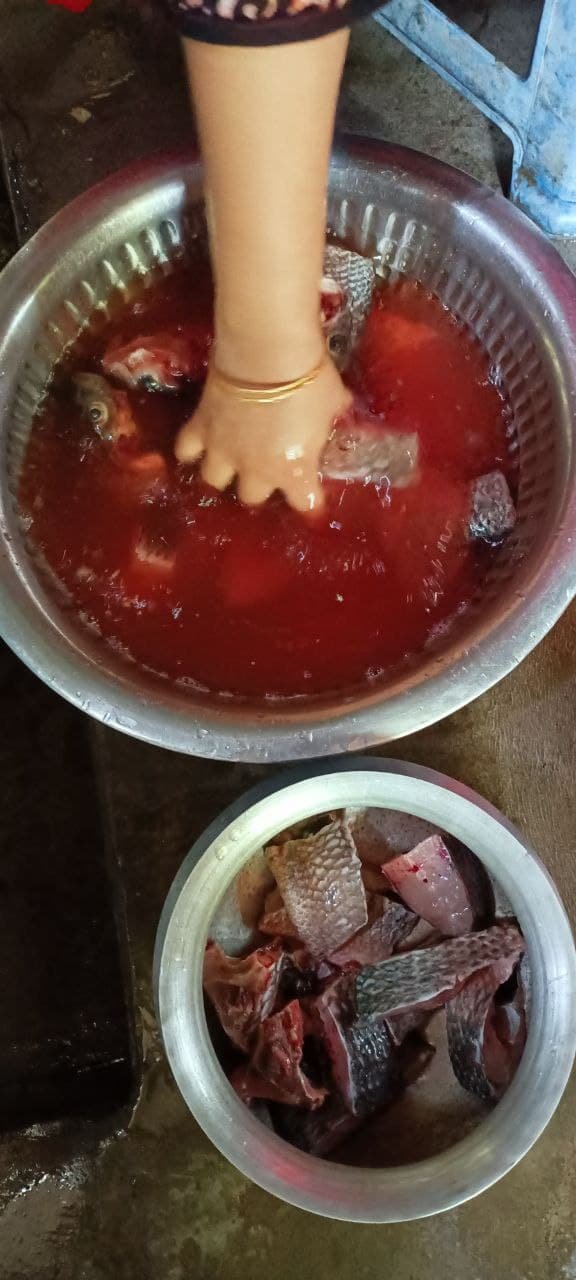 Anyway in the meantime my tilapia fish cooking is ready. Then I prepare iftar and iftar time. Alhamdulillah, my day went well.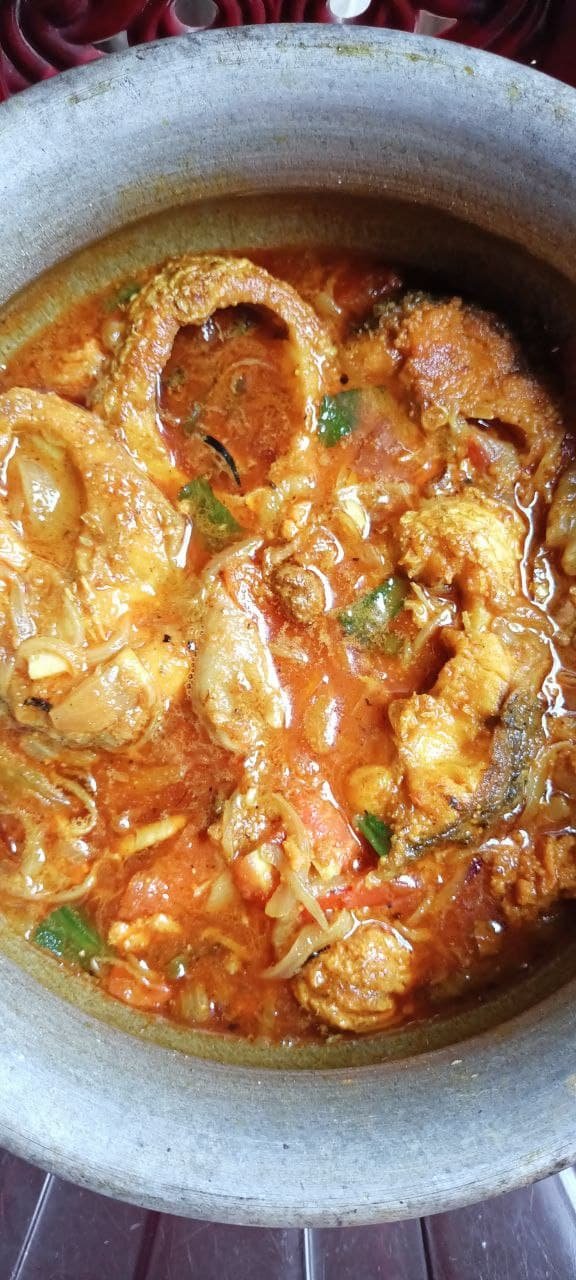 OK friends, everyone will be fine, healthy and safe. Thanks everyone.