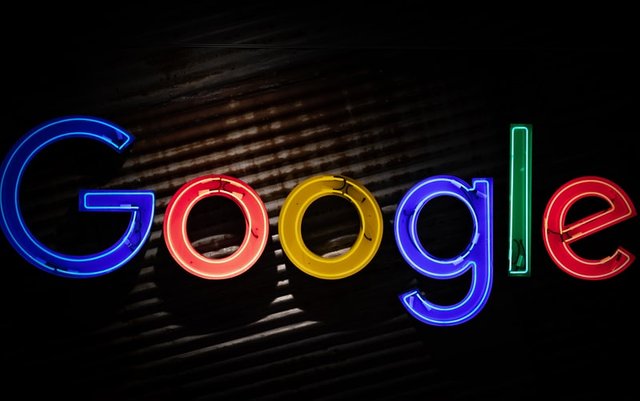 Hello, Friends. How are you all? I hope you are all well. I just said yesterday that the article gets a lot bigger when it comes to a full discussion of Google. So I posted half yesterday so the rest of the discussion is being published today. Those who did not see the post yesterday should go and see the previous post now, otherwise, you will not understand anything in this post.
Google Mail or Gmail service
Someone who uses the Internet but does not have a Gmail account on their mobile phone may not be found. In order to use the Internet, a user must first create a Gmail account. Google Mail is a Google service known as Gmail.
The email we currently send is a Google service. Google's current gmail.com domain is Garfield.com, a free email service provider. Which Google later took over. The domain name we are currently mailing to. http://www.gmail.com After taking the domain name, the Gmail URL initially was gmail.google.com/gmail, which was later redirected to http://mail.google.com/mail on June 22, 2005. Gmail was initially only for use by Google employees. Which was later announced to be open to the public on April 1, 2004.
Gmail is primarily used to mail someone. Which works like a letter from the past. Here there is a sender and a recipient. Just like if you had to write a letter to someone the day before, you had to write his name and address in the same way here. Here the Gmail address of the person to whom the mail will be sent has to be entered in the recipient's cell. Gmail allows you to send pictures, audio, video or text.
Edit spam mail filters in Gmail
Gmail is used primarily for mail exchanges. However, in many cases, a lot of spam mail can come here. However, Google's Gmail has a powerful filter. By far, all webmail service providers are thought to have the best spam filters. This does not bother any user. Once a sender is identified as spam, all subsequent emails will be stored in the spam folder. As a result, a lot can be saved from these annoying spam.
Gmail also has the option to search. From the beginning, there was an option to search Gmail. Using which makes the task of finding email much easier. Email is a modern means of exchanging information. The quality of photos and videos from one place to another is going to be sent via email. The video, which of course made an overnight sensation. Which has taken our standard of living one step further.
Google Drive
People who use online cloud storage to keep any of their information safe must have heard of Google Drive. Even almost all of us use Google Drive more or less. Google Drive is a file storage and synchronization service developed by Google. Google launched it on April 24, 2012. Basically, when a Gmail account is created, 15 GB of storage is provided under that account. There is also Google Drive storage. It allows a Google Drive user to store any of their files and share them with others. Google Drive is not just about uploading photos or videos from a computer or smartphone. Files of other Google services can also be uploaded to Google Drive. Files created on Google Docs, Google Sheets and Google Slides are stored here. Google Drive gives a user a maximum of 15 GB of storage for free. If you want to upload more files than this, you must buy that storage.
Although for us this 15 GB is enough. If for some reason we need to keep additional files, we can use multiple Gmail accounts. This 15 GB storage from Google is used in both Google Drive and Gmail. All the information you are browsing the internet with your Gmail account and all the information stored in it is stored in that 15 GB storage. In this case, if someone mails you, it also falls into it.
If you open a Gmail account now, you can get 15 GB for free. Where important files can be safely backed up. However, when Gmail was initially launched, the free storage was only 1 GB. Which is subsequently up to 2 and then 4 gigabytes. Currently it stands at 15 GB. Creating a Gmail account provides up to 15 GB of storage. Where a user can back up any of his important files and retrieve them from anywhere in the world.
This 15 GB of free storage from Google but benefits us a lot. However, storage can be increased if desired. However, Google has to pay a monthly fee for this. In this case, Google has to pay 2.49$ per month for 25 GB. Although for ordinary users like us, this 15 GB of Google is much more. If a user like us has an additional need, it is possible to use more than one Gmail ID.
However, Google Drive is much more beneficial for us. We can save any video, audio or any picture we want. Besides, I can share the link of that video or picture with anyone if I want. He can download that information from the link if he wants. In addition, if our phone is damaged or lost in an accident, we can collect those important files from Google Drive.
Google Maps
Google Maps can help you identify the right destination when you go to an unfamiliar place or go out somewhere. Which has merged a lot with our current way of life. If you want to go to an unfamiliar place, Google Maps will help you identify that place. It will give you a full account of how long it will take you to get there, which way you can go quickly, and how long it will take you to get there on foot or by car. This shows how much Google Maps made by Google benefits us in our daily work. I have a full tune with Google Maps. You can also come and see it if you want. Click here to view it.
Google Translation
Google Translate is another groundbreaking service for Google. Because of that service we can talk to people of any language in any country today. Google Translate which can translate from one language to another. Google Translate currently has 109 languages. Where any of these can be accurately translated from one language to another. Using Google Translate, many sentences can be translated from one word to another.
This service is not limited to apps or their websites. Currently, if you go to a website, you can use that feature to translate that web page. In that case, if the website is from another country and if it is written in the language of that country, then using this translation service of Google, the page can be translated into the country of one's own and one's own language.
If a person searches the internet for information in the language of his / her country and does not find any article in his / her mind, then there is nothing to be disappointed about. Rather, if an article on the subject is written in English from another country, and if you do not know English, Google's translation service can be used on that website. Google Translate now has a translation service in almost every browser. Websites in different languages ​​can be read in your own language very easily by using this Google Translator.
With this translation service from Google, we can easily translate from different languages ​​or from English to Bengali. Those who know little or no English, they are benefiting a lot from it. This Google Translator made by Google has further enhanced our quality of life.
Google Photos
Google Photos is another service from Google. Where a user can back up their photos. Later he can login from any device as per his need and download them. Although Google Photos had the advantage of having unlimited photos until recently. That opportunity no longer exists. But here you can upload as many pictures as you want inside the 15 GB storage under your Gmail account. And it can be downloaded at any time as needed. Using Google Photos can save a personal moment or a lot of memorable photos, which will be stored there forever if not deleted, and can be accessed again by logging in from any device.
Google in the advertising market
99% of Google's total revenue comes from the advertising sector. Google is far ahead of others in adding new dimensions to the online advertising market. Google displays ads according to user preferences age and location. Google uses double-click technology to advertise according to the interests of the users. Google Analytics is a technology used by web site owners.
Where and how a person goes to that website and uses their website, for example, which of the links on which page of that website gets the most clicks is determined by the click rate. Google collects personal information to show ads to users' preferences. Advertisers through Google AdWords use cost-per-click or cost-per-view to advertise to an organization through Google. Anyone can advertise to Google Network on these two terms.
In addition to advertising, anyone can make money from Google's advertising system. Which is known as Google AdSense. Those who place ads on Google have to display their ads on a website or in the middle of a video. And any blog or YouTube video is a content creator to make money. Here Google gives them a certain amount by showing ads on all those websites. Web site owners can show ads on their web site and make money from it.
In this case, Google collects personal information from them to show ads. Google displays ads to users based on their personal information.
However, without advertising, we would not be able to view anything for free on the online platform. We had to pay for everything we used. As is the case with most premium software today. Google serves us according to our needs by displaying ads here. However, Google also has some premium services. The same can be said of our familiar YouTube. Where by subscribing to premium we get to see ad-free videos, play any video in the background and more. They are earning money from us with our free service.
Google has greatly improved our quality of life. We use Google and its services in many places on a daily basis. Which we may not even notice. Google is constantly offering us new services. But Google has a business strategy on top of each of these issues. Which we do not understand.
Thanks for visiting my blog