Everything is in ourselves, precisely in the head, it depends on our thoughts we will have a strong and positive mentality, or a weak and negative mentality. Translating this into a radical life change, be it overcoming or defeating.
One of the ways that I like to reach my readers is with stories, fables, stories with a moral or even real life experiences, I feel that it is easier to understand, this time I will tell you a story of two children who grew up but with different mindsets.
These children were Pedro and Carlos, since they were little they were abandoned by their father, it was his mother working from sunrise to sunset, so that nothing was lacking, thanks to the help of his grandparents who took care of him while she worked.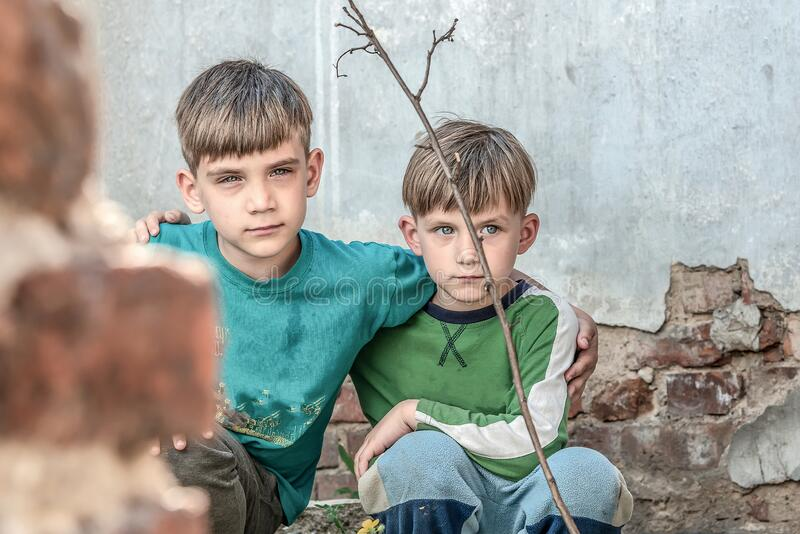 Source
The place where they lived was a poor area, resources were scarce, but despite all these circumstances both were raised in the same way, with the same study opportunities, his mother always told him to study so that later they would have a job and have a retirement and a different life.
When they finished high school, Pedro and Carlos took different directions, Carlos planned to go to the city to work, to get together to start a business, his wishes were to get out of poverty, not to continue living and eating the same thing, to see how his mother sacrificed every day to get it done. These words always passed in Carlos's mind: "I may not have money, but that doesn't stop me, even if I have to
make sacrifices, I'll make things happen.
On the other hand, Pedro thought very differently from Carlos, he focused on the resentment against his father, on his abandonment, how his mother suffered so that they would not lack anything, on growing up in poverty in seeing all negative things, it was pessimistic. His thought was to finish his studies, look for a job to live in peace.
Carlos went to the city, he looked for work until he found one as an innkeeper, each money he earned paid himself a percentage where he was collecting to obtain a capital and be able to set up his business and send money to his mother, he knew that as well as many of characters who started from scratch he could also do it.
On the other hand, Pedro stayed in town, got a job where he had to attend a cell phone sales business, where what he did with his earnings was to cover his basic needs and help his mother .
After a while Carlos was able to set up a restaurant, where little by little he understood the steps of how to run a business, the first months were of a lot of investment and losses, where sales were not very constant, but these reasons were not for Carlos demotivated, they were learning, he always followed his north to get ahead, he knew that if he persisted his business would grow. Many people told him that he would leave that business, that he would look for a job where he would not kill himself so much and would get the money more easily, without complicating his life. Carlos, despite not feeling support, allowed himself to be guided by the people who emerged and obtained success without having anything, that is what Carlos had that live fire in him without decaying.
From each fall Carlos learned that he was modifying, changing his business model. Time went by and Carlo was getting ahead, where his earnings were good so much so that he was able to open another restaurant in another city but with the same guidelines, where now Carlos saw that the Light had arrived in the tunnel that he had to pass to find success. In that city he was recognized as a businessman, where entrepreneurs showed him his projects and he guided them, every year he donated in hospitals and schools in extremely poor towns, and also in the town where he grew up.
Carlos, when he obtained good earnings, gathered to give her mother a house of hers, where he made her feel like a princess, giving her a peace of mind and happiness after seeing her suffer so much for working every day and giving her each day's bread. day.
Thoughts
In this stories we can see two brothers in how they had the same opportunities, they grew up in the same way, but who gave the starting point to their way of being the end of their lives, it was their mentality, having two different perspectives. The way of thinking Pedro wanted to live from salary to salary, Carlos lived from his dreams in dreams, where one thought of working to eat and live quietly, the other thought of doing business and achieving success in life.
While one had the tranquility of living on a salary and eating, the other spent sleepless nights, endless early mornings, lack of belief, great sacrifices, where he never gave up, each fall was an experience.
Where one focused on the positive, the other focused on the negative and pessimistic and a conformism, just having a salary and having a retirement.
If you want to be successful, it depends only on you….