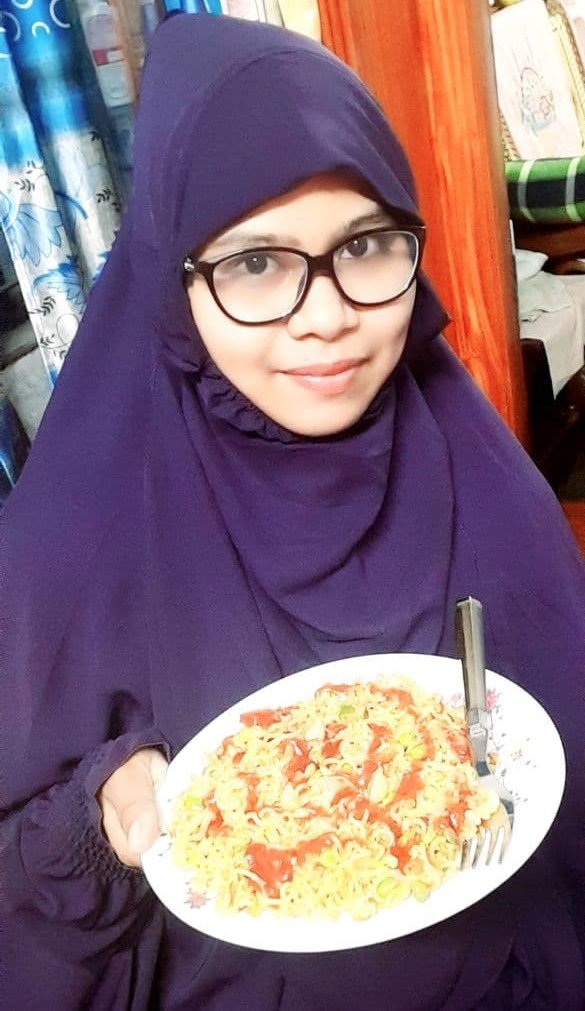 There is no decision to make some light snacks this evening. I thought I would make noodles. Moreover it is one of my husband's very favorite food. Although I can't cook very well. But I like to cook tukitaki. Anyway I used whatever was in the house for cooking today. I used it today
2/3 packet noodles
Beans
Pasta
Chop the onion
Raw pepper
Tomatoes and
Two eggs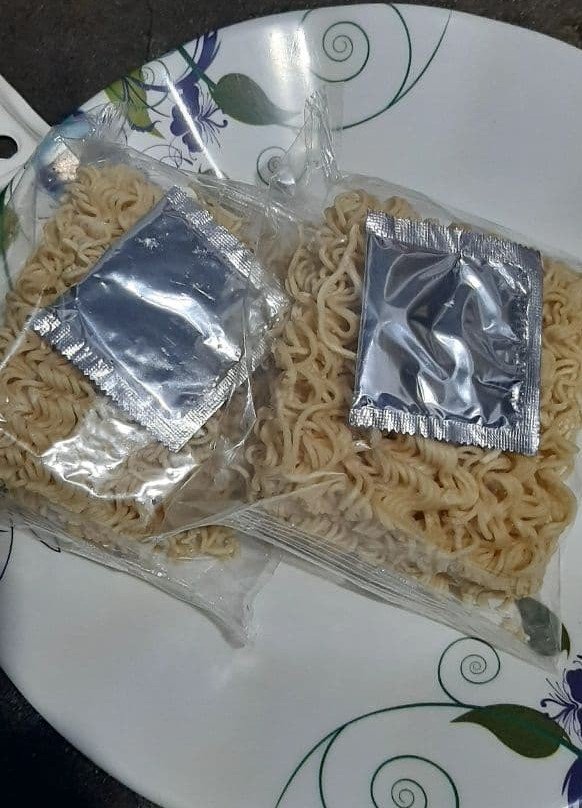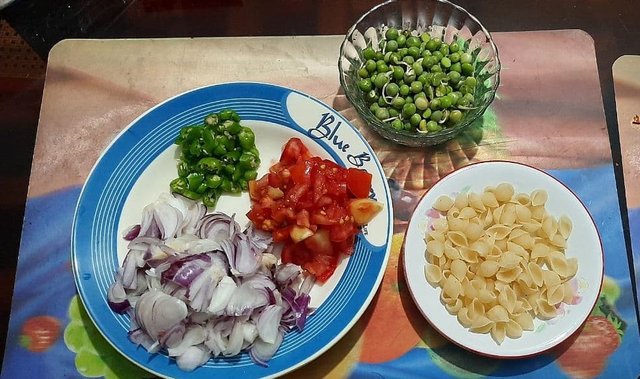 I lightly boiled the beans and pasta in a pan.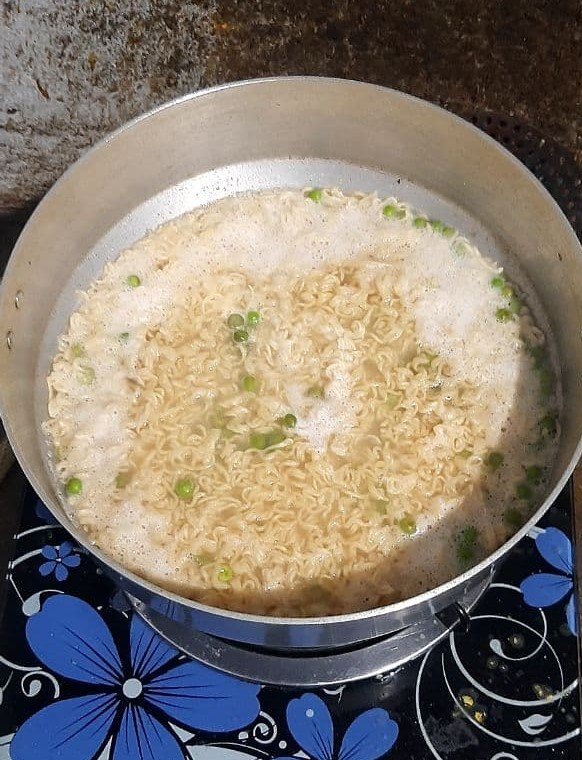 Then I boiled the noodles and put them on one foot to drain the water.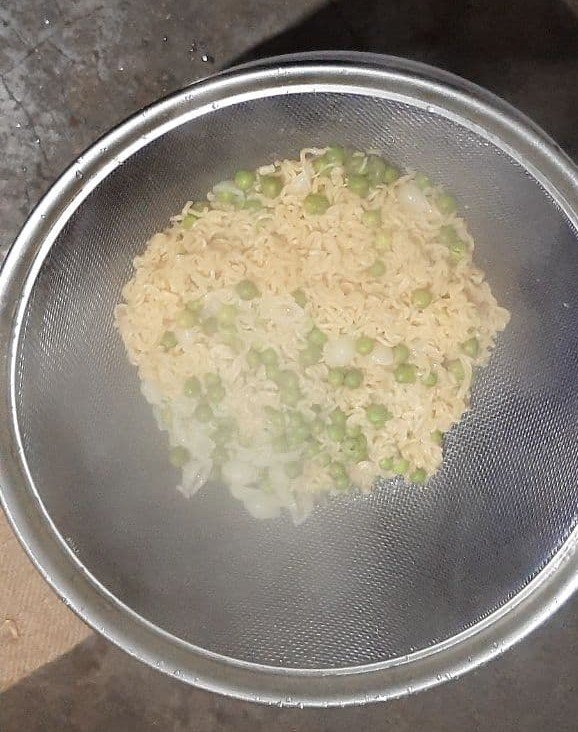 Now take some oil in a pan and wait till it gets hot. Once the oil is hot, fry the onion pieces until light brown. When the onions are brown, add raw chillies, tomatoes and salt to taste and add two eggs.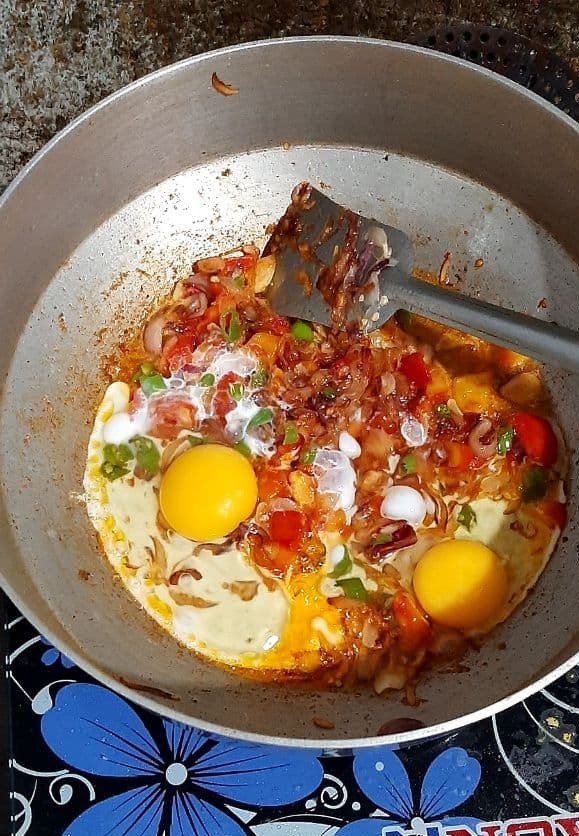 Lightly fry all the ingredients including eggs and add beans, pasta and noodles at the end. I mixed all the ingredients well again and finally added noodles to make spicy noodles in a very short time.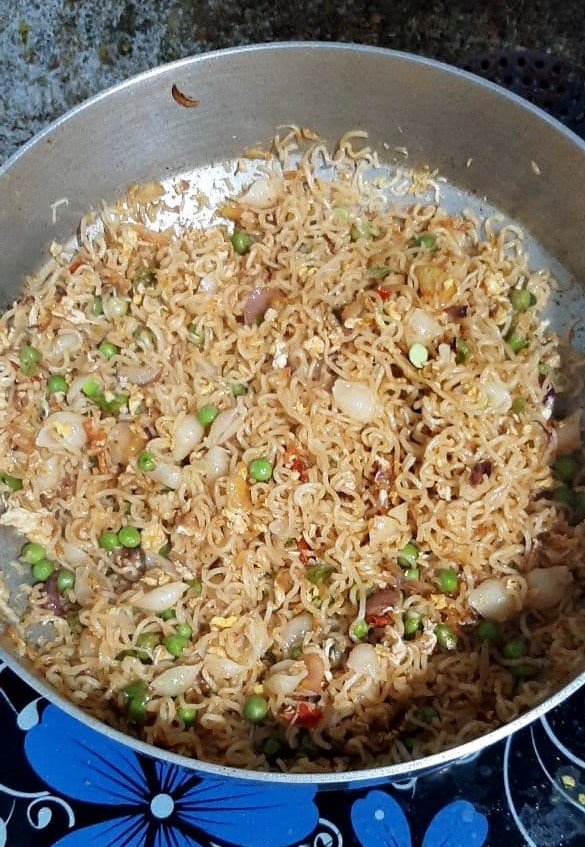 OK friends, everyone will be fine and healthy.