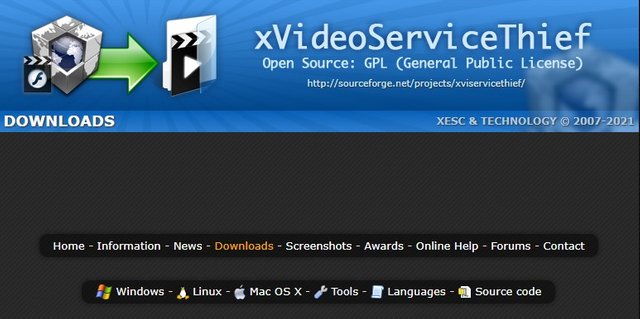 Hello, friends. Today I will tell you about a Best video download tool. I spend most of my time on online video sharing sites like YouTube, 5min, Metacafe etc. I download any video I remember. I use Firefox's Download Helper extension to download videos from these online video sharing sites. But it's not all work. For example: many videos cannot be downloaded at once, cannot be resumed.
Today I got an open source tool called xVideoServiceThief. With xVideoServiceThief, you can download videos from over 50 online video sharing sites.
All you have to do is copy and paste the URL from the browser.
What I like most is that it can manually convert from FLV format to AVI, MPEG1, MPEG2, WMV, MP4, 3GP, MP3 format.
Its interface is very nice and user friendly which has attracted me even more. And with it, you can download as many videos as you want, resume (sites that support resume, not Youtube), can be detailed. Information about how many videos, how many speeds are being downloaded, etc. is displayed in its status bar. Since it is still in the alpha version, it is normal to have bugs. However, when I went to download videos from favorite sites, I did not find any bugs.
In a word, xVideoServiceThief is a great tool for downloading videos from online video sharing sites. I can now download easily video without any hassle.
Download: xVideoServiceThief 
Thanks everyone