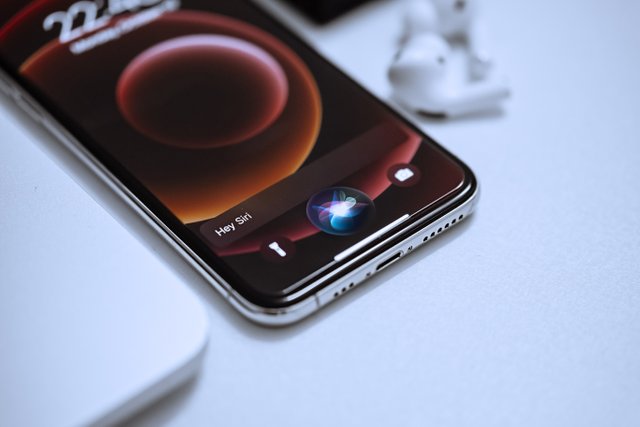 Hello, Friends. How are you all? Today I am talking about Why the import duty on smartphones is so high?
At present, if you buy an official smartphone in Bangladesh or bring a phone from abroad, then about 57 percent VAT is levied on that smartphone. In other words, if the price of a mobile is one hundred rupees, then the government has to pay 57 rupees for that mobile. Which has imposed much higher VAT than other countries and earlier. Which is about 90 percent more than the previous year. At present, the import duty on mobile imports is 10% to 25% and the total duty including VAT is 57%.
However, in case of buying a smartphone, if you buy an unofficial phone, you don't have to pay any extra money to the government. Phones that enter the country's market without paying taxes or VAT to the government are called unofficial phones.
So the question is why this is happening in this country. Why is so much VAT taken on the purchase of mobile phones in our country? It is worth mentioning here that in all countries but more or less such tariffs are levied. I will discuss these issues in today's article. However, keep reading the entire airticle carefully.
Why are so many tariffs imposed on mobile imports in our country?
If a phone of the same model is sold in another country for Rs 10,000, then it has to be bought from Bangladesh at a price of more than Rs 15,000. Why did the Bangladesh government?
The reason for this extra price of smartphones is the extra duty. And one of the main reasons for imposing this additional duty is that those mobile manufacturing companies set up their own factories in Bangladesh and manufacture their phones in this country. And if any company sets up a factory in this country, then the manpower of this country will be required to work in their factory. There is a rationale for imposing such tariffs with the aim of creating a large number of jobs in the country due to smart phone manufacturers. As a result, unemployment will be eliminated in the country.
Besides, if a country sets up a factory in this country and exports those devices to meet the needs of the country's market, the government will also get a good benefit from here. This is the main reason why so many taxes are being levied on mobile imports in this country. So that importers or smart phone manufacturers do not import any phone from abroad. This strategy is but a great one
It worked.
Here the government has taken a tactical position. Imports of smart phones from abroad will be greatly reduced due to additional VAT. Which will have an impact on the mobile market. Mobile phones with the same features have to be bought at a higher price than other phones in the market. Which no customer will want. This will benefit the local mobile phone manufacturers. They will be able to sell smartphones in the market at a lower price as they have escaped the government's import duty inside the country. This will help the development of indigenous technologies and brands. Apart from this, those who will build their own factories in this country will be able to release official smartphones in the market at a lower rate.
Like domestic brands, foreign brands must set up their own factories to avail this facility. As a result, the country will make a lot of progress.
But now let's find out what is the VAT on mobile imports in the case of our neighboring countries India, Myanmar and Sri Lanka?
If you want to import a smartphone to the Indian market, you have to pay 32% VAT to the government of that country. Which is 17% in the market of Myanmar and 9% in the market of Sri Lanka. Which is to pay 5% VAT in the Malaysian market. From all this we can see that no other country has to pay so much VAT like Bangladesh.
In India, as in other countries, companies like Xiaomi, Vivo and Apo have set up companies in their country for business purposes. As a result, they have to pay VAT as per the VAT law in India. These brands that are made in the Indian market are available in that country at much lower prices. However, the phones that are imported from abroad are very expensive. As is the case with Apple's iPhone. To import Apple phones to India, they are sold at higher prices according to the brand of that country as compared to other countries. But that also happens in Bangladesh.
In order to set up a factory in one's own country, the government of a country imposes additional tariffs on mobile imports. In addition, reducing import dependence may increase people's demand for domestic brands and impose additional tariffs on smartphones. These additional tariffs benefit the government in all cases. On the one hand, by setting up factories in one's own country, all the development is achieved including elimination of unemployment, reduction of import dependence, collection of revenue, expansion of domestic brands.
Due to the increase in import duty, many mobile connectivity and manufacturing companies have sprung up in this country. That work has been very successful. Although some Bangladeshi brands have already set up their factories. At present, 82% of the demand in Bangladesh is being made in nine mobile factories in the country. These smartphone manufacturers manufactured in Bangladesh include Samsung, Symphony, Techno, iTel, Infinix, Walton, Vivo, Apo, Realmy, Five Star and other brands.
However, even if these brands make smartphones in this country, other brands have to import the remaining 18 percent of the total demand of the country's market from outside. These brands are Xiaomi, Nokia, Huawei, Honor, iPhone and many more mobile brands. But very soon many more smartphone makers are working to set up their factories in Bangladesh.
If these companies make their own smartphones in the Bangladeshi market, then there is only 17% VAT on those smartphones. Which greatly reduces the price of smartphones produced in the country. Also, if an organization makes all the parts for making smartphones here, they have even lower tax benefits.
At present Bangladesh's own brand like Walton makes their phones in the country. Also popular brands like Samsung and Techno have already started making their smartphones in the country market. However, not all their phones are made in factories in this country. Their brand flagship phones have to be imported from abroad. That is why flagship smartphones of brands like Samsung are available unofficially.
You may already understand why a country imposes additional tariffs on smartphone imports.
Thanks for visiting my blog