Pliszka siwa w niespotykanym miejscu wysoko w górach Kaukazu
I know that this beautiful bird is quite common in Europe and the world and I have met it in the lowlands and highlands, but I did not expect to meet it in such a place.
Wiem, że ten piękny ptaszek jest dość pospolity w Europie i na Świecie i spotykałem go na nizinach i wyżynach, ale nie spodziewałem się go spotkać w takim miejscu.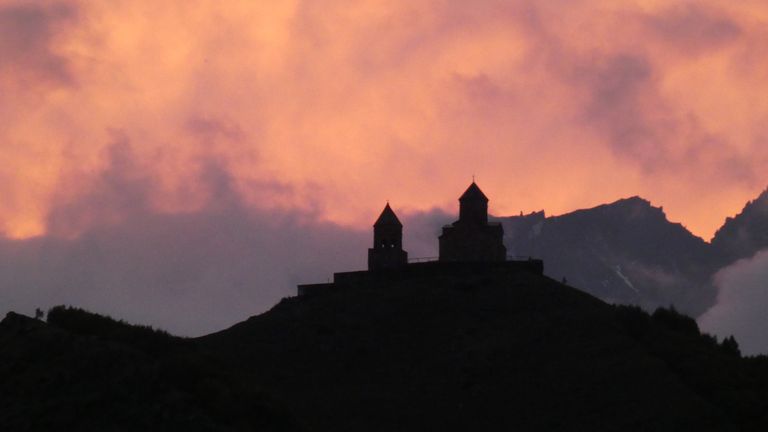 I went to Georgia for a few weeks to mainly look at the local mountains. We booked accommodation in the town of Stepantsminda, at an altitude of 1,850 m above sea level.
Wyjechałem na kilka tygodni do Gruzji aby przyjrzeć się głównie tamtejszym górom. Noclegi mieliśmy zabukowane w miejscowości Stepancminda, na wysokości 1850 m n.p.m.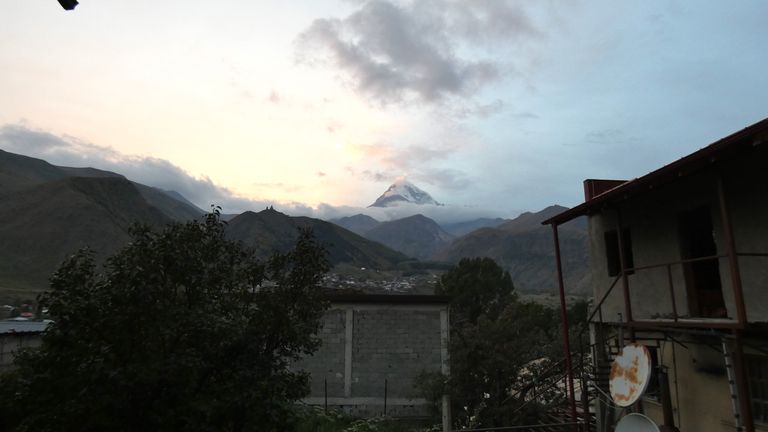 There was a beautiful view of Mount Kazbek, which measures 5,047 m above sea level. As we were quite high, the climate was quite harsh, and it could snow in the morning.
Rozciągał się z tamtą przepiękny widok na górę Kazbek, która mierzy 5047 m n.p.m.. Jako, ze byliśmy dość wysoko, klimat był już dość surowy, a rano potrafiła padać śnieg.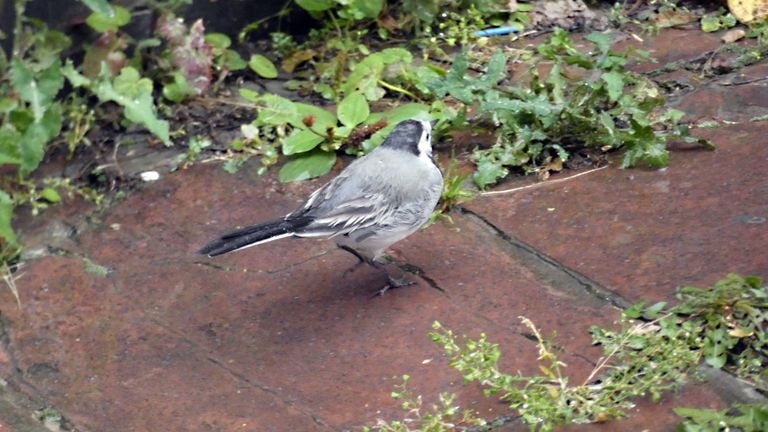 There is no perfect weather in the mountains, it changes dynamically. It started raining heavily, so we decided to spend some time on the porch.
Nie ma idealnej pogody w górach, zmienia się dynamicznie. Zaczęło obficie padać, dlatego postanowiliśmy spędzić trochę czasu na werandzie.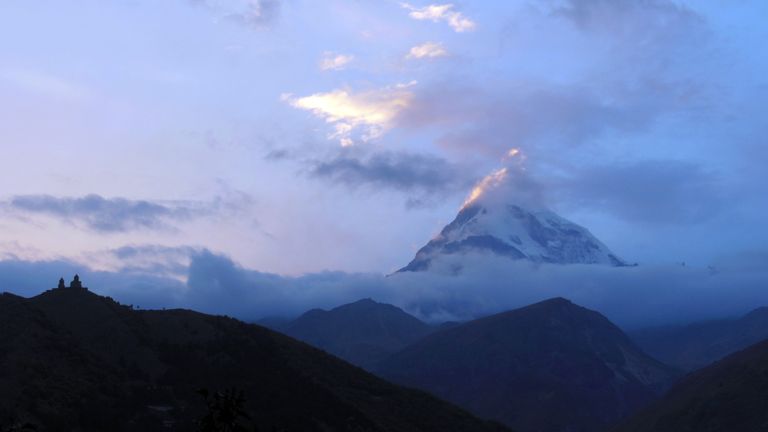 In the pouring rain, I spotted a bird in the yard. I didn't know what species it was at first. So I used a camera with a zoom. The photos didn't turn out great, but I had no doubts what kind of bird it was. It's a Gray Wagtail.
W strugach deszczu wypatrzyłem na podwórku ptaszka. Nie wiedziałem na początku co to za gatunek. Użyłem więc aparatu z zoomem. Zdjęcia nie wyszły rewelacyjnie, ale już nie miałem wątpliwości co to za ptaszek. To Pliszka siwa.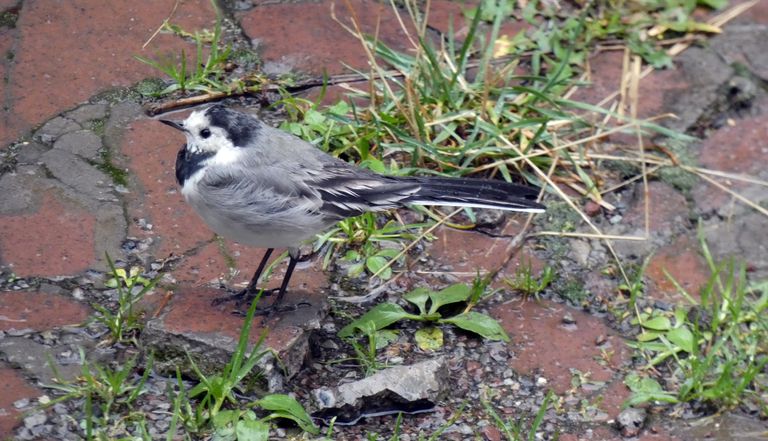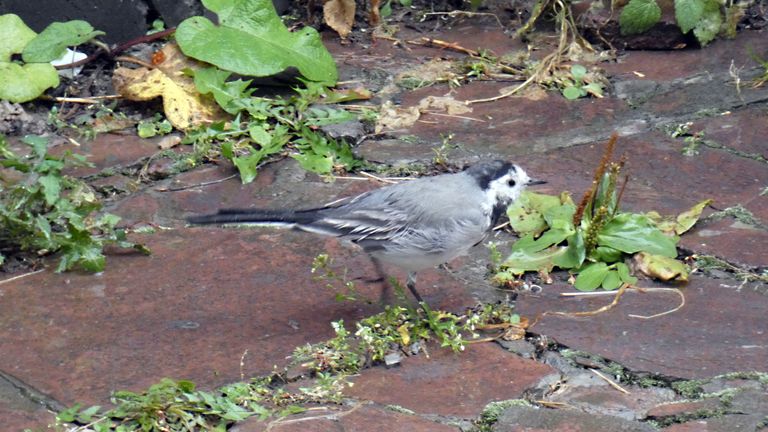 It is a small bird, up to 20 cm long. Its feathers are ash-white-black. This bird enjoys human company.
To niewielki ptak osiągający maksymalnie 20 cm długości/ Ma popielato-biały-czarny kolor piór. Ten ptak lubi towarzystwo człowieka.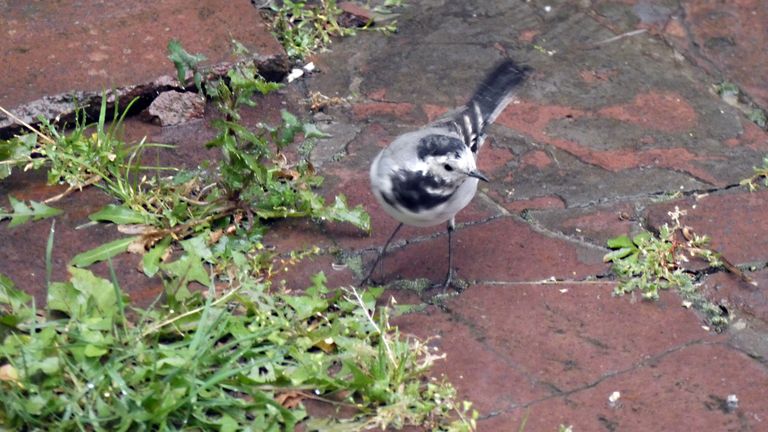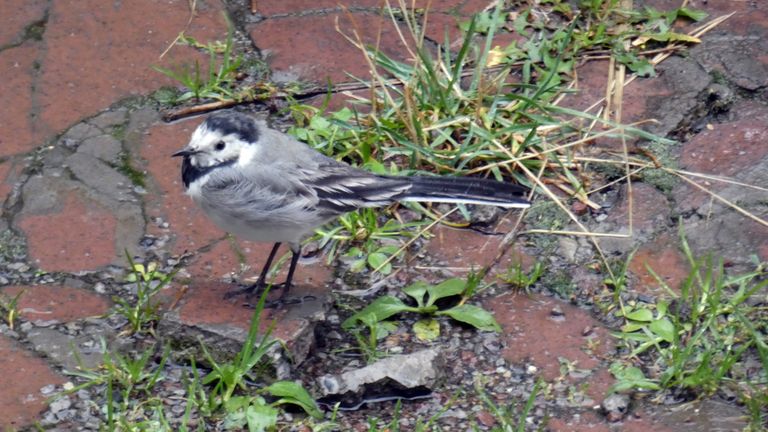 Its characteristic feature is the fact that when it moves, its tail jumps up and down funny. It feeds on small invertebrates.
Jego charakterystyczną cechę jest fakt, że gdy się porusza jego ogon śmiesznie podskakuje w górę i w dół. Żywi się drobnymi bezkręgowacami.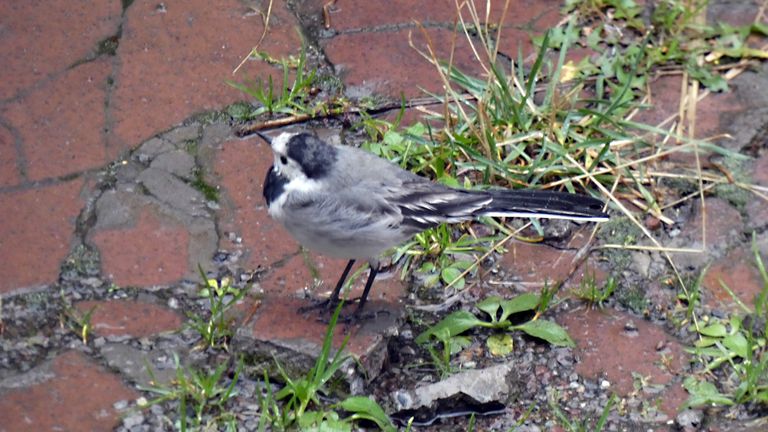 © copyright marinomriano
Photo: Panasonic Lumix