2000-08-14 - It is not a question of if but when America will be attacked with biological warfare, lethal chemicals to be transferred, said the U.S. Department of Justice (DOJ) and the Department of Defense.
---
This was 21 years ago in August of 2000 when this report was aired on TV and radio. They said the solution to such an attack is simple, give up your rights and freedom, submit to Big Brother like Germans did in 1933.
---
Star Wars: Revenge of the Sith: Natalie Portman's character, Padme, the mother of Luke Skywalker, the wife of Darth Vader, she famously said as Palpatine took over to save the galaxy, "So this is how democracy dies, with thunderous applause."
---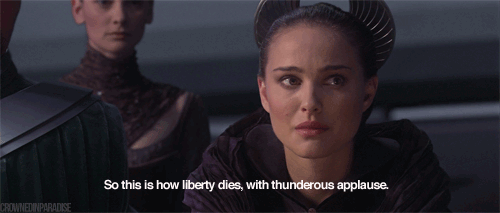 Forbidden news can be found at Banned . Video
---
For more info, watch the following video via Bitchute, YouTube, etc:
ALEX JONES (FULL SHOW) THURSDAY 4/1/21 • ROGER STONE - GEN. FLYNN, PROJECT VERITAS - BORDER CRISIS
---
You can find these videos on Brighteon, Bitchute, other alternative video platforms, etc, etc, etc, and sometimes on YouTube, Facebook, and other big tech social media networks as well. You can always Google Infowars if you want.
---
Bart Fine
The Alex Jones Full Show Thursday (04/01/2021) - YouTube