Hello Friends,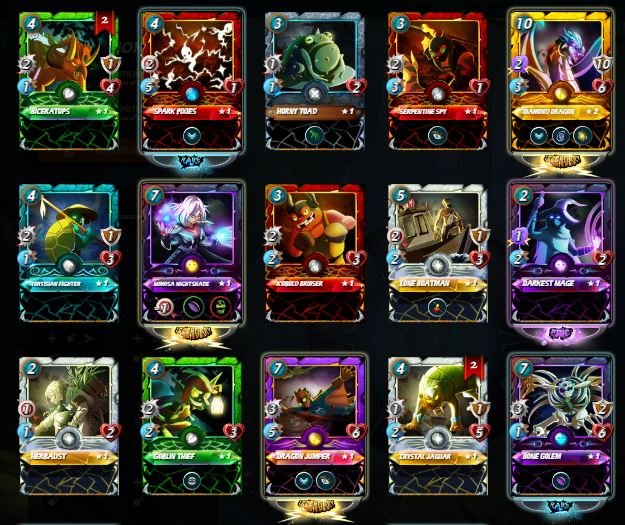 Cryptos are going crazy and a tweet with few words from a powerful investor makes a Crypto booming like anything as we saw in the case of Dogecoin.
Bitcoin was going to moon in a rocket until yesterday and we are seeing it going down even today as well and that should allow more and more investors and repeat investors to invest more into Bitcoin.
The reason for today's blog, ofcourse it's about Splinterlands but not about usual SHARE YOUR BATTLE challenge, but about the Untamed packs I purchased yesterday some nice cards I got including a Gold Foiled Legendary.
I don't know whether it's coincidence or sheer luck, whenever I purchase Untamed packs from hive-engine, I almost get atleast a Legendary monster even from just 2 or 3 packs.
Yesterday, since the price was little more down and I could buy 5 packs at 3.5 Hive which was less than a Dollar for each and to my luck, I got 3 Legendary monsters and one of them was even better as it was a gold foiled one.
Here I go with more details:
As we see above, I was fortunate to get 3 monsters with that shiny words written in golden color, yes, the Legendary cards I am talking about and if one of those is full of gold, then you feel like you are in heaven ;).
A Gold Foiled Diamond Dragon worth $68 as per current market price tops those cards getting displayed.
The other 2 Legendary ones being Mimosa Nightshade and ever powerful Dragon Jumper and these 3 itself has returns of $80 from an investment of approximately $4.8 and that's incredible isn't it?
That's not all, I also got some other nice cards like Spark Pixies, Serpentine Spy, epic Darkest Mage among the other cards from this set of screenshot I shared above.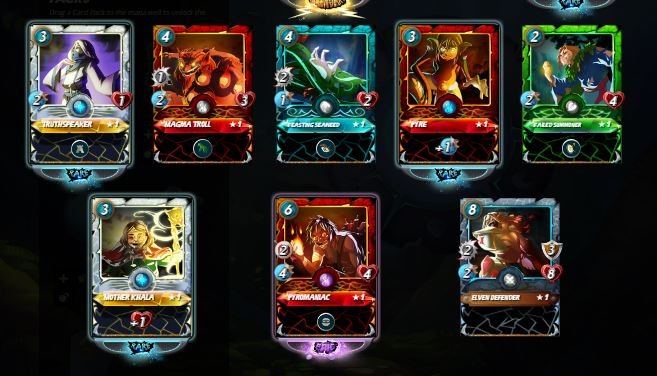 The other cards from those packs are shared in the second screenshot displayed above and that includes couple of summoners in Pyre, Mother Khala and there was an epic Pyromaniac.

Overall, the cards I got were worth $83.346 as per monstermarket.io's analyze openings and I couldn't have asked for anything better than this although I am still obsessed with Yodin Zaku and hope I will get one soon(I have 6 more packs to open and hope there is one in one of those) :)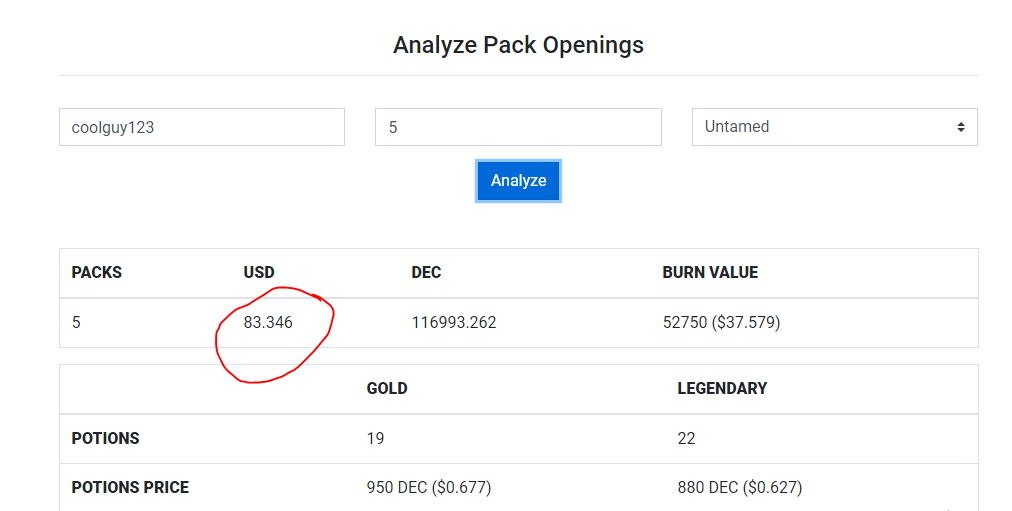 I am not here to promote hive-engine or to rate splinterlands.io lesser, but I just want to convey to my fellow battlers that, often try to get some packs from hive-engine and try your luck in getting Legendaries.
The packs are selling cheaper than everywhere and I am aware that these packs purchased from hive-engine doesn't gets counted towards maverick status, but these are definitely worth buying since they cost lesser than even half of the cost we buy on splinterlands.io and there is nothing to lose.

Thanks as always guys for the support and we are getting close and closer to this season's end in 4 days time and hopefully, this time, I will finish with some packs against my name by the time the season ends.
Wishing you all good Tuesday and happy battling :)

Join the new Official Telegram for Splinterlands via link given below to participate in contests and have fun.
---
Not yet signed up for Splinterlands?
You can join using my referral link: splinterlands.io and get some monsters from me :)
Also, try monstermarket.io if you haven't already for your steemmonsters cards and packs purchase and get instant cashback with every card purchase.