Who grew up with this animated series. I remember that every afternoon after returning from class you would see them. This is an animated series that deals with a prehistoric family from the stone age.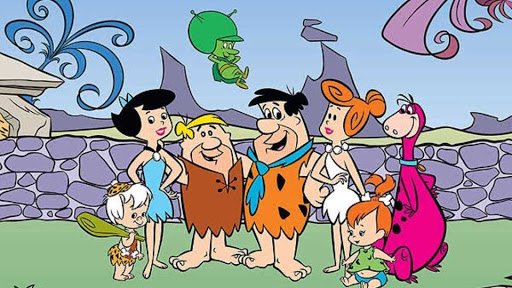 Synopsis
The Flintstones are a family that is formed by Vilma Flintstone, Pedro Flintstone and Peble Flintstone and their pet Dino, they live in the Stone Age, in the city of Piedradura their best friends and neighbors the Marmol family are Betty, Pablo and Bam Bam , They lead a family life like any other, where Betty and Vilma are women housewives who take care of the home and their children, Pablo and Pedro work in a company where they have to lift stones where they use Dinosaurs as machines forklifts, his car is made of trunk and rocks, his clothes are made of animal skin, he has the technology but in the stone age version.
Details
It is an animated series that premiered in 1960, it is composed of 166 episodes in 6 seasons where adults and children also had fun, its chapter is very funny, it draws people's attention. Hanna-Barbera Productions was produced, highlighting several famous people such as: Rock Hudson, Cary Grant, Tony Curtis, Ed Sullivan, Alfred Hitchcock.
Analysis
It is a series that despite being produced in the 1960s, many people, both adults and children, still love many people, despite being a series that transmits teachings and values:
• Friendship: This was always seen in the Flintstones, since Mármol has been Pedro's best friend, who always helps him in his problems and takes him out. And just like Vilma and Betty help each other as sisters with household chores or in some other way.
• Love: As Vilma and Pedro have always been close, Pedro being a loving husband, the father's love is one of the things that they demolished in each episode with their daughter Peble, as well as the love of the Marmol couple, since they took to adopt to a boy Bam. Bam.
• The dog man's best friend: That although in this series of seeing a normal dog, it was a Dinosario who did it as a pet but as a dog, he could not see that the love came from him because once they opened the door and jump. To receive the master from him.