Like every day, today I have appeared before you with another new post. Today I will share a recipe post with you. As many of you know, I sometimes make different recipes at home. But most of the time I make shrimp fish and hilsa fish recipes. Because these two fish are very dear to me. But sometimes I try to make different recipes and share them with you. However, I made a Katla fish broth recipe with cauliflower, beans and potatoes. Winter vegetables were also great to eat this season. I modified the recipe a little. Because I like Jhal very much. Overall the recipe was really delicious to eat. Jhol jhol recipe is great to eat in this summer. If you want, you can make this recipe at home. Anyway, I am going to share the recipe with you step by step. Hope you like it very much.
Katla Fish Soup Recipe with Cauliflower, Beans and Potatoes
---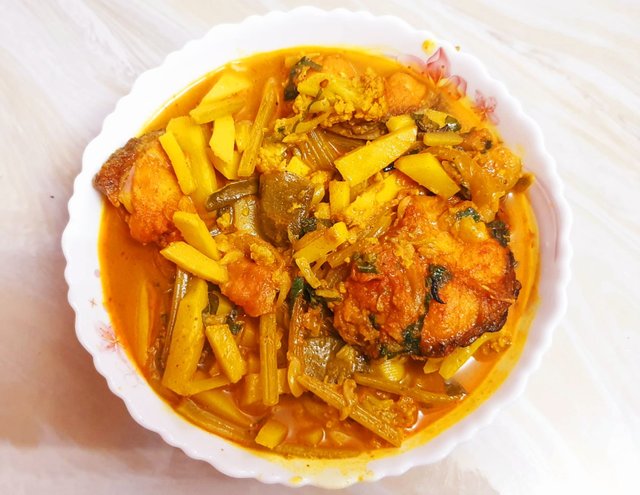 ---
---
INGREDIENTS Amount Cut fish 5 pieces cabbage 2 tshim 5/6 t potatoes 100 g tomatoes 2 capsicum 3 green chillies 6 coriander leaves like turmeric powder like chilli powder like cumin powder like coriander powder like ginger garlic paste like salt like mustard oil like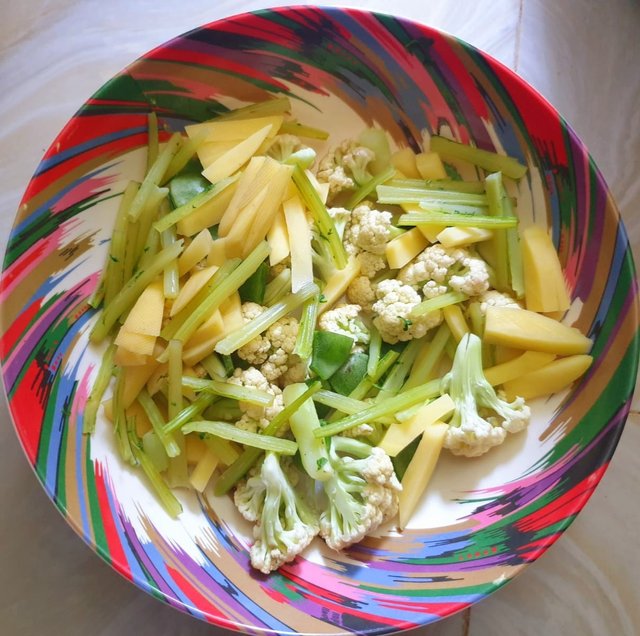 ---
---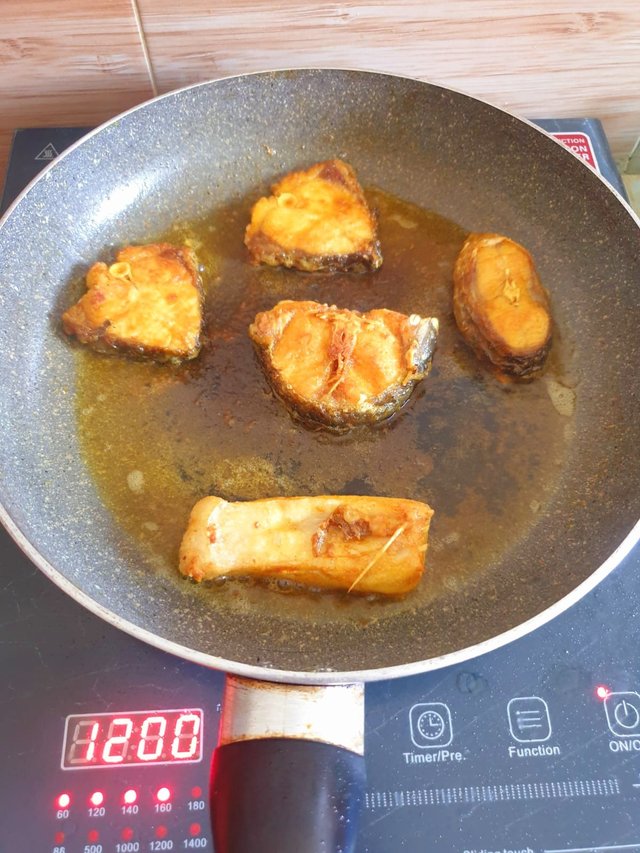 First I rubbed the pieces of Katla fish well with turmeric powder and salt. Then fry well with mustard oil.
🍲Second step🍲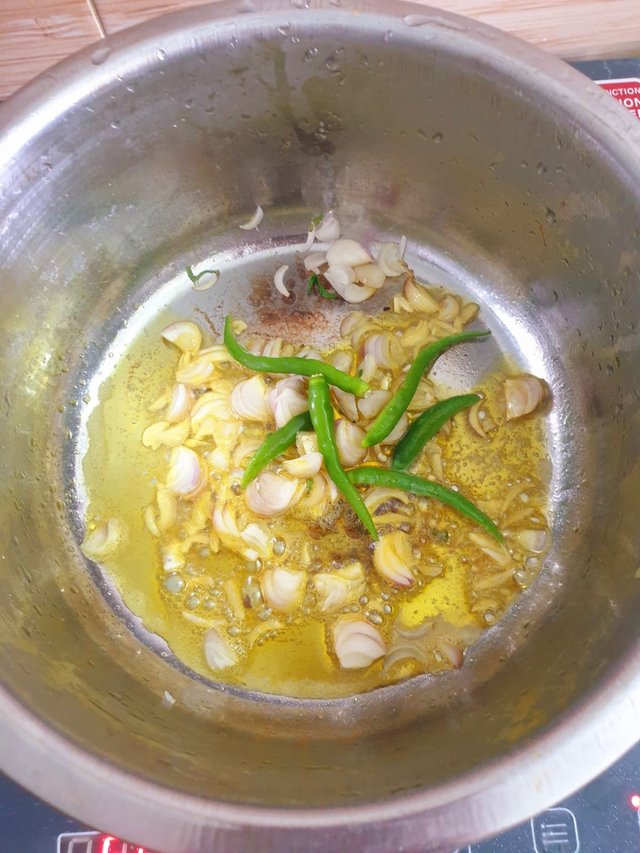 Then I poured some mustard oil in a pan. After the oil gets a little hot, add the chopped onions and green chillies.
🍲The third step🍲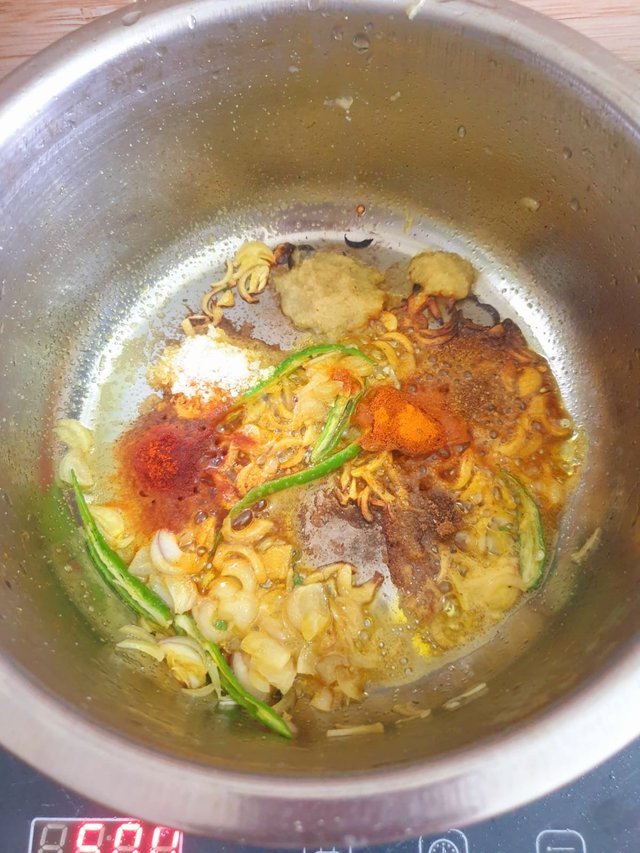 After the onion turns light brown, add yellow chili powder, ginger garlic paste, salt, coriander powder and cumin powder. Then grind the spices well.
🍲Fourth step🍲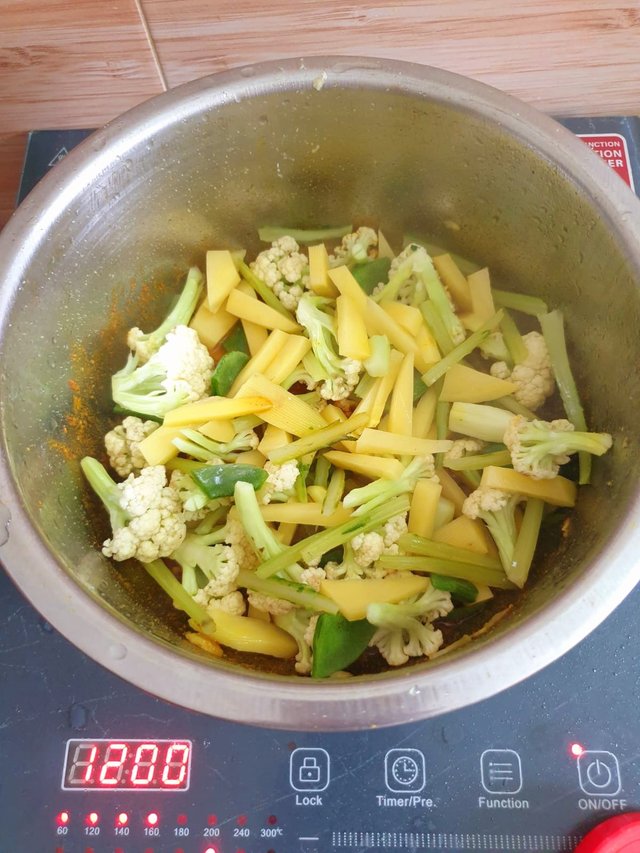 When the spices are grated, I add the cauliflower, beans and potatoes cut earlier. Grind the vegetables well with the spices.
🍲The fifth step🍲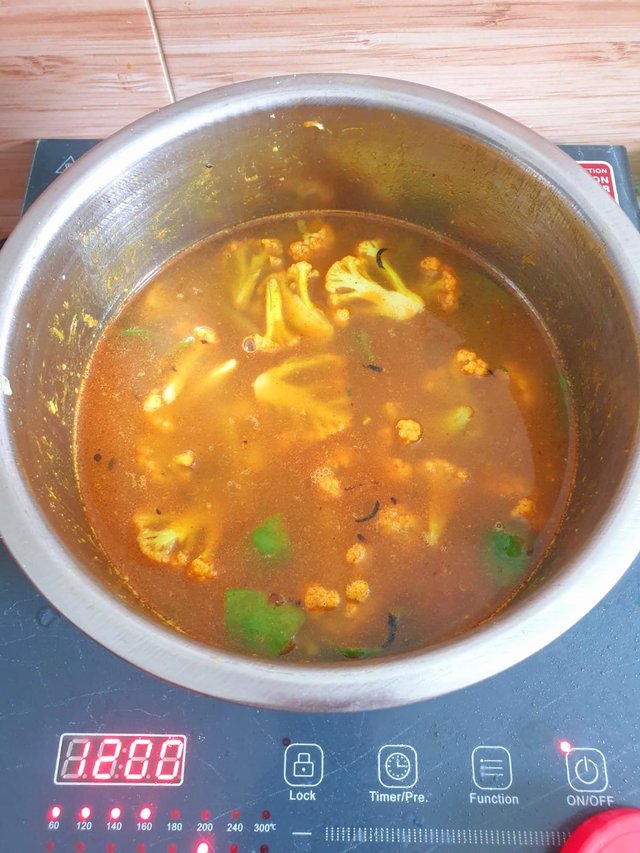 After grinding, I added enough water. Then I will cover it with a lid for a while.
🍲The sixth step🍲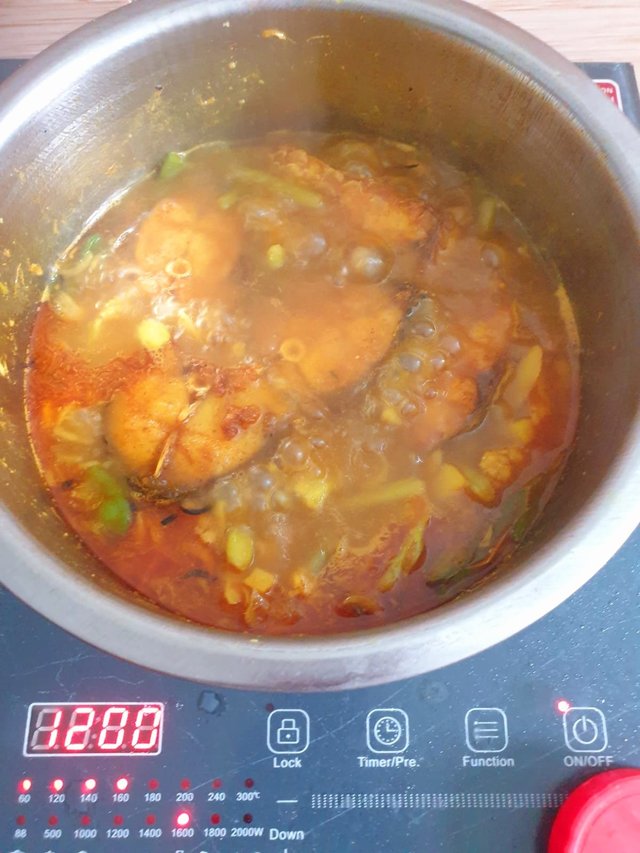 After a while, I saw that the ball had come in the water. Then I gave the fried Katla fish pieces. After a while I will cover with the lid again with the chopped tomatoes for 5/6 minutes.
🍲The seventh step🍲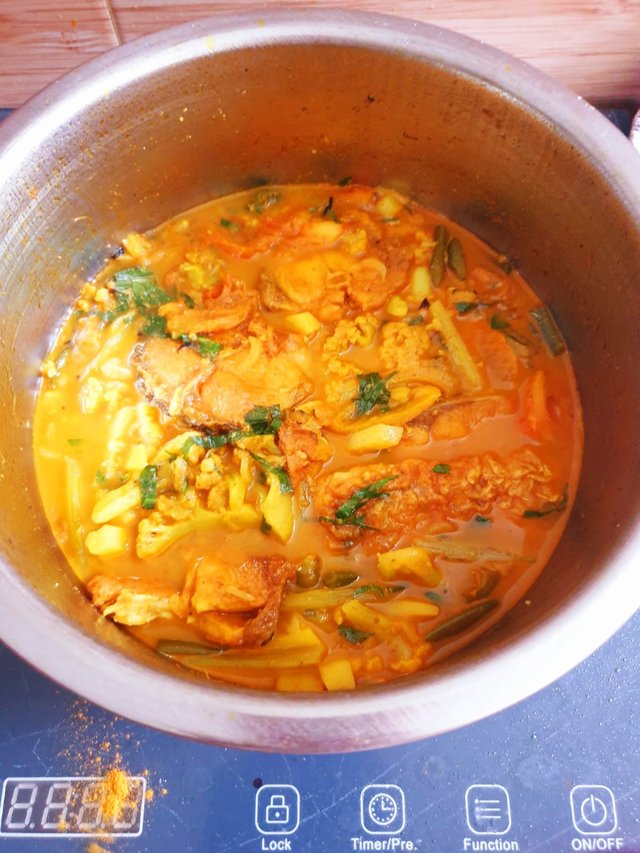 After a while I saw that the broth had dried up a lot. Then I turned off the stove. And this is how I made the recipe.
🍲Service🍲