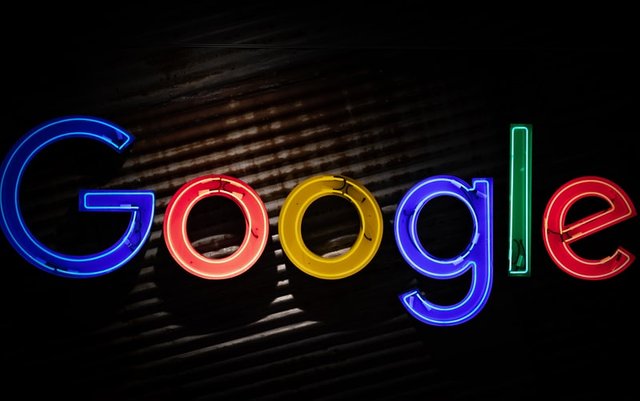 Hello, Friends. How are you all? I hope you are all well. At the present time, not a single moment can be imagined without the Internet. Every day we need thousands of services scattered on the Internet.
If you are asked at this moment which is the largest ship in the world today, what is the per capita income of the people of the most developed country in the world today or where is your current position, who can answer thousands of such questions in a moment? Now hearing such questions, Google's words may come to your mind first. That could answer thousands of questions in a matter of moments. However, thousands of such questions are constantly being asked to Google. Which is constantly being answered.
Google has its own data center to answer these questions constantly. The list of data centers is growing day by day. Towards the end of the twentieth century and suddenly one had to go to the library to find the answer to any question. The desired information had to be found in the middle of the book. But in the last 20 years, that picture has changed a lot. Now you don't have to go to any library to look for any information. An entire library is on the Internet.
The desired information can be found when the mind wants. If you suddenly need any information then you don't have to leave all the work and go to the library. Having an internet-connected mobile phone or computer at hand is enough. The Internet is searching for the answer to your question. The US search engine Google is the first to answer this question.
Google is constantly being questioned every day from all over the world. This search engine is giving the correct answer. Google has had to set up many data centers to find the right answers to these questions in a matter of moments. These data centers are made up of powerful computers and servers. Many server networks collect data from computers. The information is then handed over to the customer according to his needs.
As the number of people in the world increases, so does the number of information searches. They are also constantly working to provide additional search information. Due to which Google is currently the world's first popular website and the first popular search engine.
Google is an American multinational technology company providing Internet-based services. In addition to Google search, Google has many more services. These include work and productivity services such as Google Doc, Sheet and Slide, Email / Gmail, Google Calendar for Schedule and Time Manager, Google+ as a social media, Google Drive for cloud storage, instant messaging and video chatting. There is Google Elo / Duo / Hangout, Google Translate as a translator to translate any language in the world, maps (Google Maps / Wages / Earth / Street View), popular video sharing website 'YouTube', important. Other notable examples include Google Keeps, and Image Manager or Google Photos.
Google runs about one million servers in various data centers around the world. The Google search engine receives more than 500 million requests a day for any search. The results of the requests that are constantly being given are also instantaneous. Which ranks Google in the list of the most used websites in the world. Although Google is criticized for many reasons and not less. Google's dominance has led to various criticisms such as copyright, privacy and censorship. On September 4, 1997, Larry Page and Sergey Brin founded Google as a private limited company. From the beginning, Google became a very popular site. Which later became a public limited company on August 19, 2004. Over time, Google has been able to constantly increase its size and usefulness by adding new products and services. At the same time, Google has bought more new companies and merged them.
At the same time, they have greatly enriched their position by partnering with different organizations and consolidating their position in the advertising market. As a result, in addition to searching for any information, Google now has services for email, office productivity, social networking, video sharing, etc. Which can be called the dominance of Google. Friends, let's find out now how much Google has affected our lives.
How much Google has affected our quality of life
We don't notice how much Google is helping us at the moment. Google has helped us in many ways, from waking up every day to going to the office and performing all the tasks of the day. Let's take a look at some of Google's services one by one.
YouTube
Maybe there is no one who uses the internet but has not heard the name of YouTube. Currently YouTube isthe most popular video sharing website. The site was first created by three former PayPal employees, Chad Hurley, Steve Chen, and Javed Karim, in February 2005. They later sold it to Google in November 2008 for 1.75 billion. Since then, YouTube has been one of Google's subsidiaries.
Which is currently the main source of income from Google's advertising.
Google has made it possible for its YouTube users to upload videos to the platform, watch them, report on a video, write a comment at the end of the video, share the video and download the video. Also one user can subscribe as many as he wants and other users. Anyone can upload videos on this platform based on their experience or something creative. Content currently available on YouTube includes video clips, excerpts from a TV show, and everything from movie music to educational and entertainment videos. All in all, almost all types of videos are available on YouTube. Most videos on YouTube are uploaded privately. Registered users can only watch videos on this site. To upload a video to this platform, he must create a channel.
Creating a YouTube channel is not a difficult task. Anyone can create a YouTube channel with a smartphone in their hand. YouTube not only shows videos, but also allows users to upload an unlimited number of videos and comment on videos. There are videos for all kinds of people on YouTube. However, users must be over 18 to watch some videos. These are videos that have 18+ content. If a video is 18 plus, the content creator of that video selects it when uploading that video to YouTube. According to YouTube, he is not allowed to watch the video due to his age. Also, if he is older than her, he will still be warned to watch the video.
At the moment, YouTube is a helper for us. If you suddenly need to fix a setting on your computer, then you can easily go to YouTube and search by typing that topic and a lot of videos will come. From which the solution of the desired problem can be easily found. Not only the solution to the problem of mobile or computer, but also YouTube has videos on education, entertainment, news and many more. Which has made our daily life journey much easier.
YouTube is not only a solution to your own problems, but also a way to make money. Many people have chosen YouTube as their livelihood. Anyone can earn money by uploading videos on YouTube if they want. However, the video must be in accordance with the guidelines of YouTube. A content creator earns money through Google Adsense by uploading videos on YouTube following their guidelines.
YouTube displays ads from Google AdSense on YouTube videos. Google AdSense is a program that displays ads according to the content of the site and the audience. Google decides what kind of ads a user needs to show. Most of the videos on YouTube are open to everyone.
As of February 2017, YouTube had more than 400 hours of video uploaded per minute, which in the next two years in 2019 became more than 500 hours per minute. The number of video uploads is constantly increasing. This shows how much the popularity of YouTube is increasing day by day.
However, anyone can upload any type of video on YouTube if they wish. However, it should not be someone else's video in any way. If a video uploaded to YouTube contains a copyrighted video clip, Google must notify the channel. Here three strikes on a channel according to the type of copyright is actually that channel is blocked from YouTube for life. If for some reason someone accidentally claims the copyright of a video on that channel and if YouTube strikes on that video, it can be revoked by applying to YouTube.
YouTube doesn't just work for copyrighted videos. If a video is uploaded to YouTube that contains false or conspiratorial information, it is removed or suspended based on the YouTube report. There is also one more thing to keep in mind. Any type of video can be uploaded on YouTube according to their guidelines. However, if an open video is made on a sexual harassment or sexual issue outside their guidelines, it is removed by YouTube. That is why tags, titles or descriptions of any sexual topic on YouTube cannot be given in the video.
In fact, YouTube is a secure video sharing platform for us. Here we are getting the videos of our choice. And being a video maker and earning money here, his enthusiasm grows even more. Here both YouTube users and video content creators are benefiting. Which is also providing employment to many unemployed youth. Google Adsense is the main source of income from Google's YouTube.
The article has grown too large to be fully discussed, so the rest of this article will be published in another post. Thank you.
Thanks for visiting my blog