CONTEST WEEK III - NEW CONTEST 2021 - COMMUNITY WORLD OF XPILAR | MACROPHOTOGRAPHY
Hello friends how are you all?Hope you all well i am also well by the grace of almighty ALLAH
Today i just going to join MACROPHOTOGRAPHY CONTEST of @sultan-aceh which suported by @xpilar and #worldofxpilar community.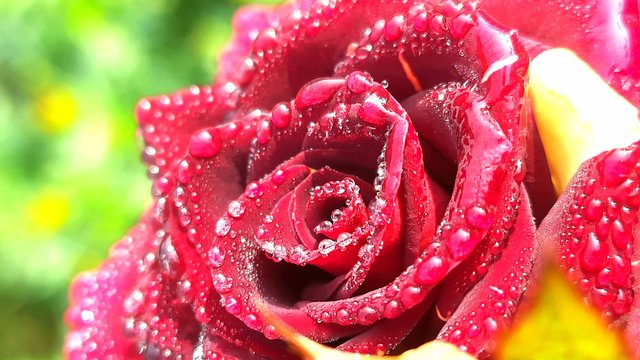 Who doesn't love roses, everyone loves roses and I'm one of them who loves roses, so today I came up with the macro photography of roses For the MACROPHOTOGRAPHY CONTEST #3
A rose is a flower that is known to all countries of the world and to all people.
Many people call roses in many ways.We call roses with a name which Rose is symbol of love.
Like all other flowers, roses have thorns, but knowing that roses have thorns, people love them very much.
There are 265 varieties of roses in the world, Today I shared with this contest only Queen Rose Photography which i took as a Macro Photography.
I love macro photography and I love to do macro photography. So today with this contest I am sharing some pictures of some queen roses in a garden I took.
This garden was one of the most popular gardens in our village.This garden is located near to the girls school in our area.
I just went with my uncle he come with me as a accompany. I just take some photography of many kind of flowers but gor this contest I just took some picture of the queen rose among the innumerable flowers as macrographics because I like this flower so much.
The names of some exotic and native species of roses I will share in the post of this contest today:
Queen Elizabeth,Black Prince, Iran,Mirinda,Papa Milan,Iceberg,

Rose Guzard,Bengali,Queen Elizabeth, Julius Rose, Dutch Gold,Sunsilk,

Kings Ranson,Hazari Rose,Fatema Umbrella,Mallick, Rahela Hamid, Pierre

Bhasani,Sher-e-Bangla,1952, Jubilee,Shibli.
Although there are many species of roses, the names of all of them I have not shared here, of course you know about all these species of roses.
The rose flower is a symbol of beauty, isn't it? It has many uses. Jam, jelly is prepared from rose petals. Rose water was introduced in Persia, China and India. Rose water is used for perfume. Cosmetics are made using the fragrance of roses. Such as: perfume, soap etc.
The shape and layout of rose petals has a uniform aesthetic that attracts people.
The scent of fragrant roses is also a favorite of the people. However, roses do not have their own scent.
Roses have no ability to produce odors.Roses of many colors are born. Such as pink, red, yellow, white, green etc.
In the meantime, various hybrid roses called "Garden Rose" are also being produced.Which can have two or more colors on the petals of the same flower at the same time.
There are many uses for roses, such as rose water is very useful in medicine. Rose water is very useful for human hair growth and the rose is used in many medicines.
Roses usually need to be planted where the sun shines and where there is excess rain, so the roses will not grow well there and from November. Roses bloom much more until April.
CATEGORY MACRO PHOTOGRAPHY COMPETITION
ALL VIEW OF MY MACROPHOTOGRAPHY OF THE QUEEN ROSES.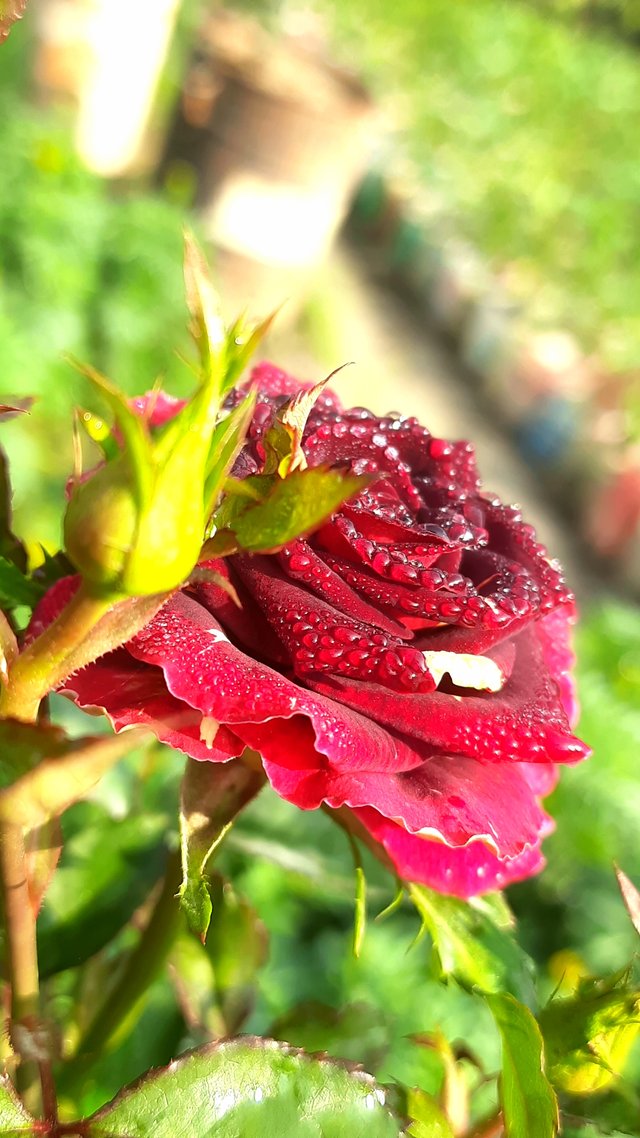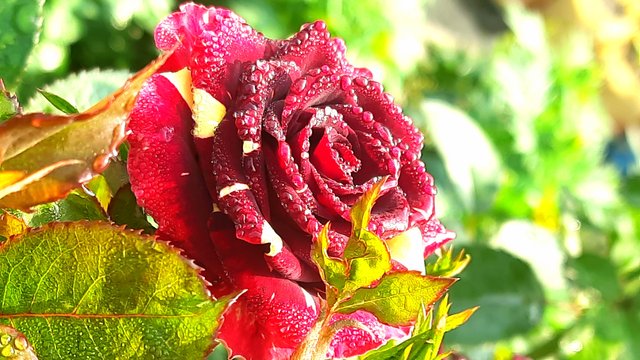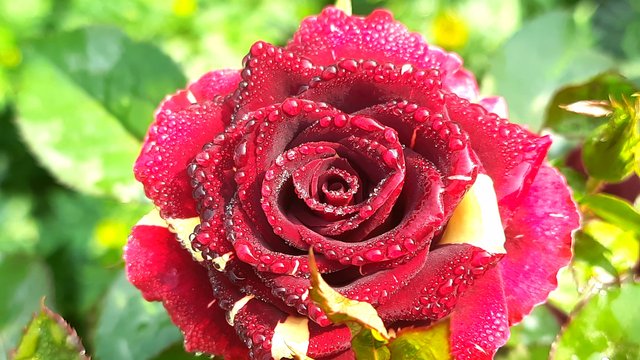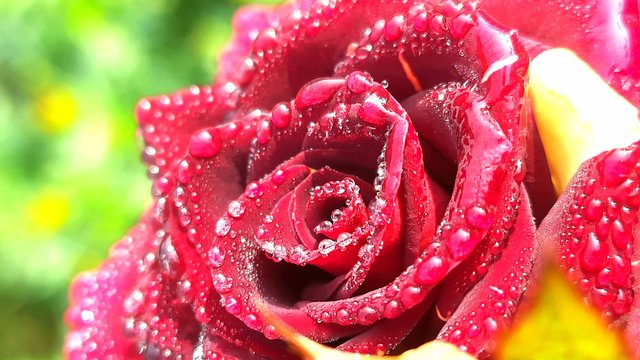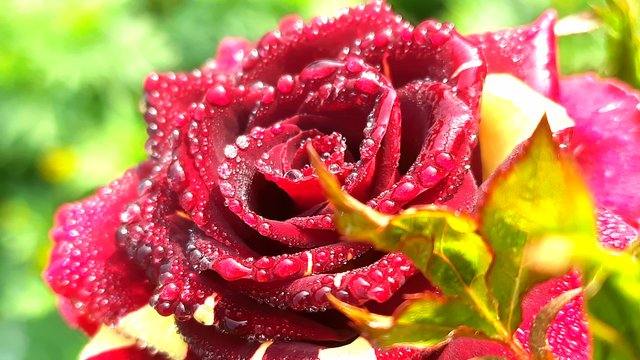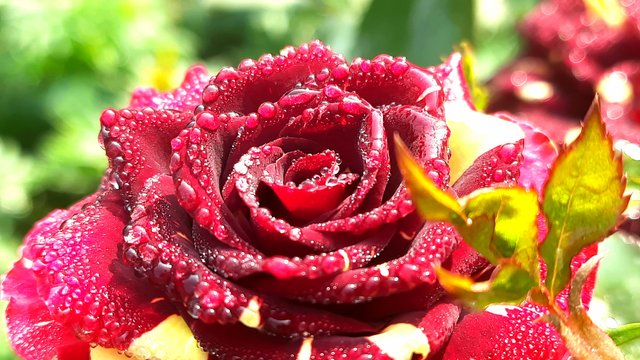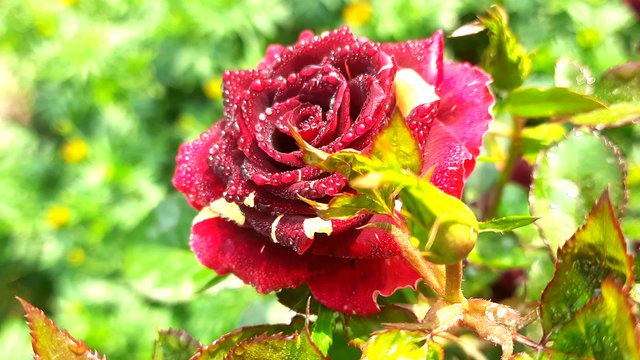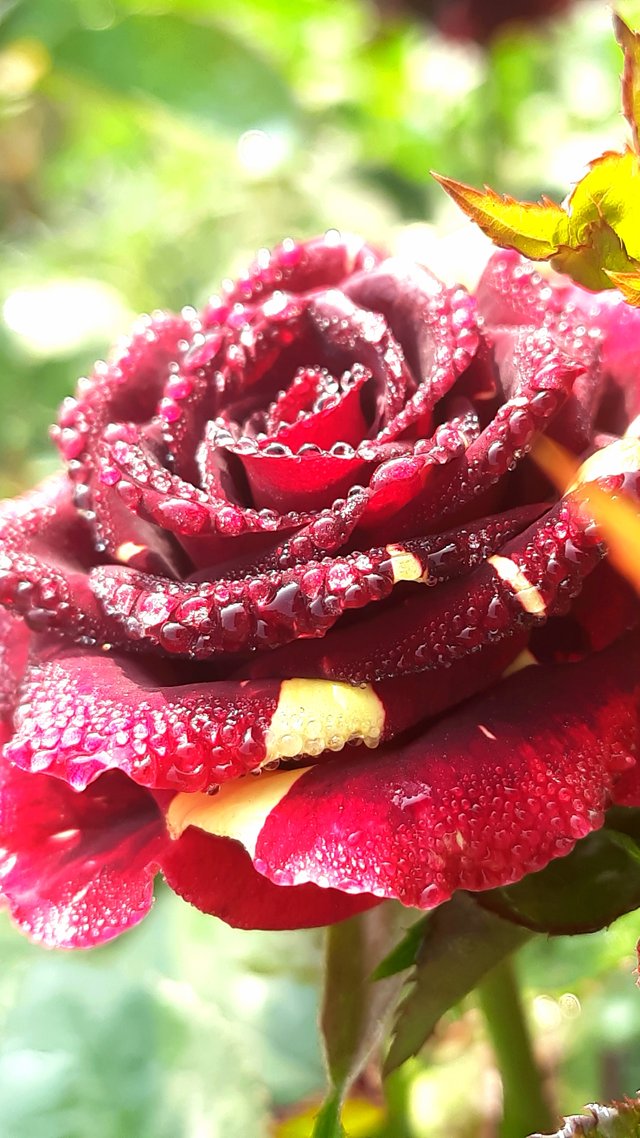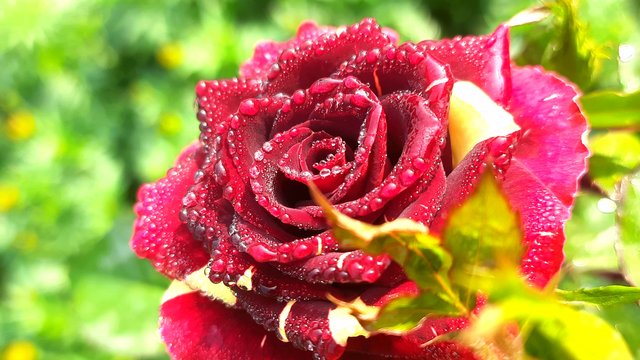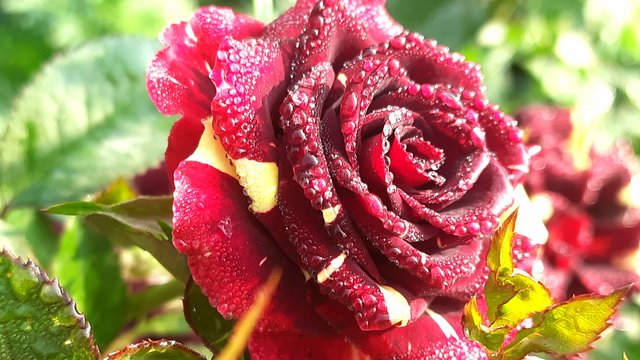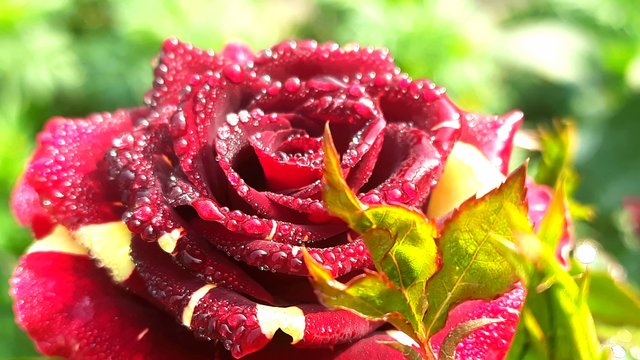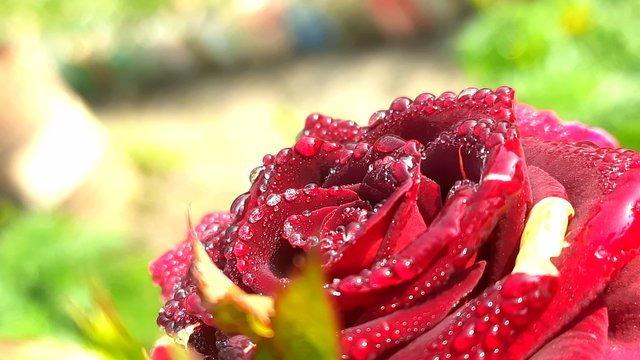 Thanks for reading my post
"Steem Oman"Community
Best Regards @nevlu123 And Special Thanks to All Friends who are supporting this Post.