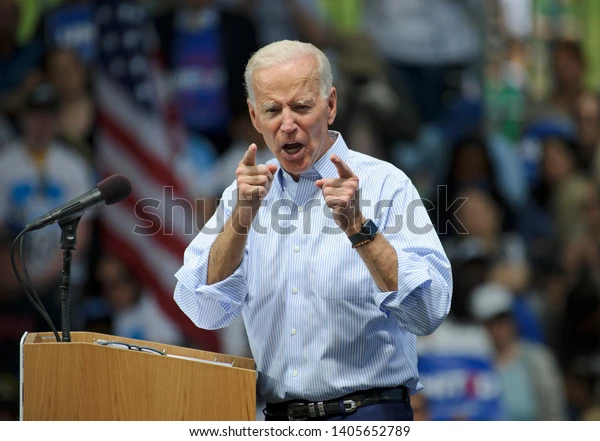 President Biden delivered an address to a joint session of Congress after completion of 100 x days of his administration on Wednesday.
Talk primarily focused on prevailing crisis and opportunity confronted by the US on the domestic front.
However, 20 - 25% of the content of the talk also covered aspects related to foreign policy. The gist of Key pts are as under:-
US Related
 American Rescue Plan; one of the most consequential rescue packages in American history.
 Successful vaccination of 100 million people in 100 days.
 1,400 USD rescue checks issued to 85 % (160 Mn) Americans for households.
 Provision of jobs to 0.8Mn Americans as part of the Affordable Care Act.
 Economic growth at a rate of more than 6% per year as per IMF.
 Climatic change reforms through the constitution of energy-efficient buildings and homes.
 Tech dev in fd of prod of advbtys, biotechnology, Cyber Security & clean energy.
 Enhancement of security by DARPA, the Defense Advanced Research Projects Agency.
 Intro of American Families Plan to address 4 x biggest challenges confronted by the people:-
 Access to good education – Start of 4 x addlyrs of public edn for every indlin connection to the already universal 12 yrs of public edn.
 Access to quality, affordable child care. Legislation is being proposed which will guarantee low- to middle-income families will pay no more than 7 percent of their income for high-quality care for children up to the age of 5.
 Provision of 12 weeks of paid medical leave.
 Expansion of tax credit for every child in a family, from USD 3,000 to 3600 per child to assist in taking care of families.
 Corporate tax reforms with tax deduction from the wealthiest 1 percent of Americans, making over USD 400,000 or more.
 The global fight against climatic crisis; commitment to rejoin the Paris Accord. Convening of climate summit right here in America with all the major economies of the world: China, Russia, India, European Union.
Outside World
 Msg for President Xi regarding the welcoming of the competition but not a conflict.
 American interests will be defended across the board. Comm to President Xi that the US will maintain a strong relationship in the Indo-Pacific, just as we do for NATO and Europe. Not to start a conflict, but to prevent one.
 America will not back away from our commitments to human rights and our fundamental freedom and our alliances.
 Made it clear to Putin that we are not going to seek - excuse me - escalation but their actions will have consequences if they turned out to be true. Responded directly and proportionally to Russia's interference in our elections and the cyberattacks on our government and our business.
 Nuclear programs of N.Korea & Iran present serious threats to the security of both America & the world. Mitigation of threats through diplomacy as well as stern deterrence.
 American leadership meaning ending the forever war in Afghanistan. 1st president in 40 years who knows what it means to have a son serving in a war zone. As we remember the debates here, the war in Afghanistan was never meant to be multigenerational undertakings of nation-building. After 20 years of value, valor, and sacrifice, it is time to bring those troops home.
 Vigilance against the threats from Al Qaeda &ISIS is in Yemen, Syria, Somalia, other places in Africa, and the Middle East.
 Declaration of White supremacy astsm; not to be ignored at any cost.
 Re-bldg of trust b/w law enforcement and the people they serve.
 voting 94-1 to pass Covid-19 Hate Crimes Act to protect Asian-Americans and Pacific Islanders.
 I kept my commitment and sent a comprehensive immigration bill to the United States Congress. Congress should pass H.R. 1 and the John Lewis Voting Rights Act and send them to my desk right away.
Let see how much of it is implemented. Will he keep his promises especially regarding the withdrawal of US forces from Afghanistan?