Managing our money is one of the practices that many people find difficult, even if they want to save or invest, they can never do so, since their money is never enough to invest or save. When investigating advice on how to manage our money we will find endless of them. This time I bring you a percentage method to divide your capital or income, whatever the amount of your income.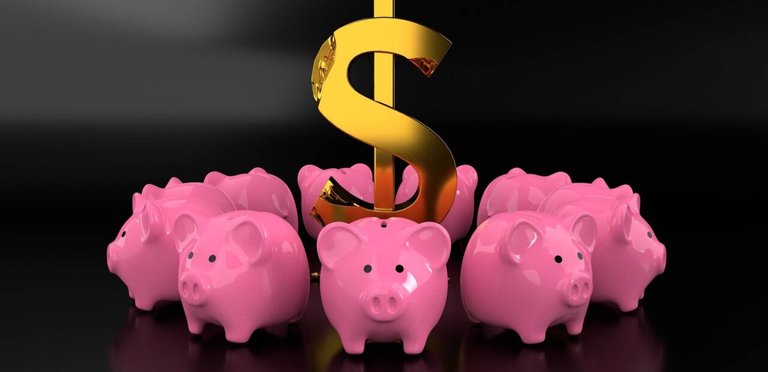 Source
The method is in percentages where we divide our income into 6 accounts, in the following ways:
The first 55%
In this first piggy bank or divided account is 55% of our income, for example if we earn $ 100 per month we would have $ 55 in this account. This amount will be destined for eventual expenses which are food, medicine, transportation, bill payments and among other primary needs.
The second 10%
In this second account we will obtain 10% of our income, of the $ 100 it would be $ 10. This account is meant for fun. Be it to start saving for a vacation, or a meal out, going to the movies.
This form allows you a percentage of your income that will be directed to fun, which will not limit you to recreation, it is a good way to manage our money without having limitations.
The third 10%
This third account will be destined for education, this money will be spent and everything related to your professional and intellectual growth or a new skill that can make you grow your income. This would be $ 10 of the $ 100 of your income. We can buy books, pay for a course. It is for you to make an investment in yourself, which will pay off later.
Fourth 10%
This account is intended for investment. From the income of the $ 100 he will leave $ 10 to invest in cryptocurrency, assets, real estate, or a business. This method can help you leave your work one day and obtain new income that will help you grow.
Fifth 10%
This 10% is destined for large purchases, such as telephones, car, house. I know that the percentage is a bit but you can start saving in this account $ 10 of your income to later acquire the desired dream.
6th 5%
This last division will be destined for charity. It's better to give than to receive. All the good we give always comes back, so divide a percentage for your charities.
This methods help many people how to start managing your money, create a new saving habits. The best that in these is divided for different occasions.
What do you think of this way of managing money?